With the unofficial start to summer just days away, many people are eager to get a jumpstart on their plans, but officials are warning the public to be careful, especially around the ocean which can be unpredictable and deadly.
Over the weekend, authorities were called to Huguenot Park in Jacksonville, Florida.
Larry Dupree, 31, and two of his four children, were swimming in the ocean when a rip current pulled them out to sea. Beachgoers quickly gathered and formed a human chain and were able to rescue his children, ages 4 and 9.
Unfortunately, he slipped under the water before rescuers were able to reach him.
BREAKING: A body recovery mission is underway after a swimmer disappeared at Huguenot Park, sources told News4Jax.

News4Jax was told the swimmer, who was described as a man wearing black shorts, took children into the water and has not been seen since. This was at 1:30. pic.twitter.com/RjjbxXPo27

— Brie Isom (@BrieIsomWJXT) May 23, 2021
When Dupree went missing, there was a high risk of rip currents and red flags were up on the beach.
"If you're going in chest deep, you don't have any chance against the rip current. You won't win," Rod Sullivan, a maritime expert, told News4Jax. "If you're out there with small children and they've been caught in the rip current, it's hard. You could put yourself at great risk."
Although when officials responded to the scene it was a search and rescue mission, it quickly turned into a recovery operation.
By Monday morning the search was called off. Jacksonville Fire and Rescue Department beach patrol had discovered a body at the park.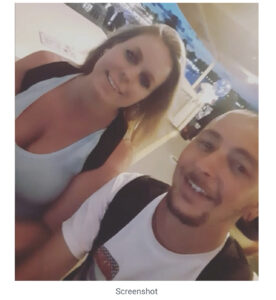 "Unfortunately, it appears the victim drowned yesterday," JSO homicide Sgt. Ed Bawroski said.
While mourning the loss of her husband, Heather Dupree took the time to thank the strangers who helped rescue her children.
"I want all of the people from the beach yesterday who helped me with my kids to know how truly thankful I am from the bottom of my heart for their love, kindness, [and] thoughtfulness," she told First Coast News.
A GoFundMe has been set up to help with the future costs of raising the family's four children.
This father's final act was saving his children's life. How incredibly selfless.
Please share this article on Facebook and pray for this family during this difficult time.