Many hospitals celebrate when babies are born at the stroke of midnight on New Year's Day – the first newborn of the new year!
But one North Carolina hospital is celebrating an even rarer occurrence. Aberli Spear gave birth to her daughter on February 22, 2022 at 2:22 a.m.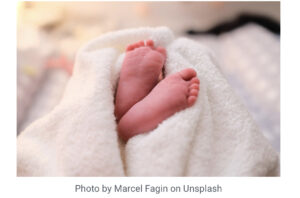 First time parents Aberli and Hank welcomed daughter Judah Grace at Alamance Regional Tuesday.
The newborn's grandmother contacted WFMY to share the exciting news, which included her granddaughter being born in labor and delivery room 2.
Not only is the date and time special, but Aberli is a cancer survivor. She battled Hodgkin's lymphoma for six years until 2020, and now she's the mother of a healthy little girl.
Aberli called the birth of her daughter a "miracle."
"A miracle baby. That's why we decided to choose the name Judah because it means praise — just praising God for giving us our heart's desires," she said.
After Aberli's treatment, the couple were initially told they might not be able to have children, and while they considered egg freezing, they found it to be too expensive.
"So, we prayed that we would have kids."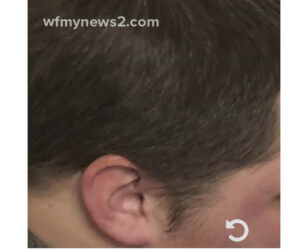 "Judah is a reminder of all things good, God's promises kept, and a community pulling together for the good of one another," Kristi Engelbrecht, the baby's grandmother said.
Congratulations, Aberli and Hank! May your daughter's special birthday bring her good luck through her entire life.
Please share this story on Facebook.