Dawn Wells became a huge star on the hit show Gilligan's Island. The actress has been through a lot, starring in more than television shows and 70 theatrical productions.
Sadly, Dawn Wells passed away in late 2020 with the cause of death being COVID-19 related. Before her passing, she faced financial hardships – and also revealed the truth of the cast behind the scenes.
Beforehand, it didn't look like Dawn Wells was going to be a big star when she got the role as Mary Ann Summers on the sitcom Gilligan's Island. In fact, she was originally listed as "and the rest" in the credits.
However, when fans do love a character, they should get a bigger part, right? Well, that was the case for Wells, who became an instant fan favorite getting more fan mail and recognition than the title character.


Dawn Wells didn't want to be an actress from the beginning, but she was the perfect person for many many roles.
Dawn Wells
So how did a girl from a small Kansas town become a major Hollywood star? This is the story of Dawn Wells.
Dawn Elberta Wells was born on October 18, 1938 in Reno, Nevada. Already at a young age, she wanted a career of performance, but not necessary acting. She wanted to become a doctor or a ballerina, but her dream of dancing was shattered.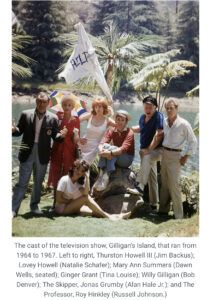 Her knee got dislocated, so instead, she turned to science. Dawn Wells went to study at Stephens College in the small town of Columbia, Missouri and during that time, she discovered the drama division and got casted in a couple of plays. Following that moment, she never looked back, but when she studied at the University of Washington in Seattle, she didn't really know how to pursue her dream. There was only one thing to do.
"I thought, "What do I do? Where do I go?'" she told Smashing Interviews Magazine. "I didn't sing, and I didn't dance. Most of that is New York stage. So I went to LA and went to work right away. I was the perfect type, the girl from Kansas, you know?"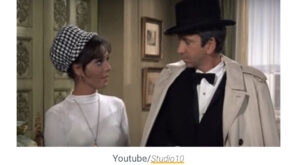 Sure enough, Dawn Wells packed her bags and headed for the show business capital of the world, Hollywood.
Moving to Los Angeles
From what we've heard before, getting a job in acting and especially having a successful career starts with smaller parts. Many have struggled in their pursuit of an acting career in Hollywood, but for Dawn Wells, it seamed like everything went according to plan.
She'd taken acting classes beforehand, and when arriving in Los Angeles, California, it was all about getting her name out there.
Following her getting an agent at a small agency, she went to several auditions each day. During this time, the 1960s, there was a high demand for television shows. And looking for jobs in one of those would be a succesful strategy.
She was "a little round-faced ingénue and many shows wanted guests spots. Dawn was perfect for it, and before leaving for Hollywood, she'd become Miss Nevada and also was in the 1960 Miss America pageant.
"I went to work right away," she recalled. "I was trained, I studied for it, but I was lucky. There was a lot of stuff being filmed and quite a bit going on in the 60s in television. I probably had two or three auditions a day. I did a couple of movies, but you'd get guest spots on all these TV shows. You'd work right away."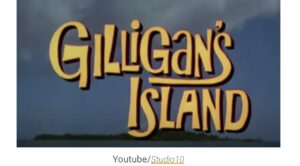 Dawn Wells got parts in several television shows, 7 Sunset Strip and It's a Man's World, among others.
Dawn Wells – Gilligan's Island
But in 1964, following performances in more than 15 shows, she got her big breakthrough.
"I went in and tested with I don't know how many girls, she said. "There were quite a few. It was the people, we all grew up together. All the ingénues were auditioning, and I got it. But you would go on so many auditions, and you never knew what you were going to get."
"I had an image in my mind of what she should be, wearing denim and a ponytail," she continued. "I knew who she should be, and I think when you do stage a lot, you can do that. You lock in what and who the character is. They didn't give you a description. I don't even remember how many people auditioned for the role. You would do it for two or three days in a row, and they would either call you back or not."
Wells was casted as Mary Ann Summers in the show Gilligan's Island, and the rest is history. From the beginning, Mary Ann Summers was going to be one of those characters that was just there. But soon, Dawn Wells' performances led to her character being praised far more than expected.


In the original theme song all cast members except Dawn Wells and the professor was mentioned. But thanks to Bob Denver, who played Gilligan, it was changed.
Fan favorite on Gilligan's Island
Dawn Wells was the biggest star on the show, an instant fan favorite.
"I was pretty new and everyone else at that point had had a career," said Wells. "I think Bob Denver went to bat, told them it was silly, that there were only two other people on the island, I think he said, 'I'm not going on unless you change the billing'. We laughed when they did. Roy [Hinkley] and I would still exchange Christmas cards with the greeting, "From The Rest""
Following a torrential storm, 7 men and women were stranded on an uncharted island. Gilligan's Island became an instant smash-hit when it aired in 1964. The show aired for three seasons and a total of 98 episodes, and for many, it became what today can only be described as a true classic.
Gilligan's Island won several TV Land Awards, but Dawn Wells didn't. However, the price of being adored by the audience is truly way more satisfying.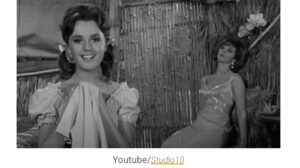 Also, a legendary question came to life following the show. "Ginger or Mary Ann?"
Ginger or Mary Ann?
Tina Louise played the glamorous movie star Ginger Grant on Gilligan's Island, while Mary Ann was the innocent small town girl from Kansas. Ginger was what one could say a "stone cold fox", while Mary Ann were a cliché about farmer's daughters. At that day and age – the 1960s – fans of the beloved show, often could be discussing the big question of whether you were drawn to Ginger or Mary Ann.
Sure, Ginger was being conceived as the sex symbol in some way. But Mary Ann Summers were the charming girl next door that pretty much everyone preferred.
Dawn Wells herself said that Ginger might have been the person you'd have to buy dinner, drinks, and all sorts of stuff, while you on the other hand went to prom with Mary Ann.
"Don't get me wrong — Tina was so beautiful and sexy and I learned so much from her," she explained. "But Mary Ann was wholesome, approachable and attainable. She's the girl you'd have a crush on and want to bring home to Mom."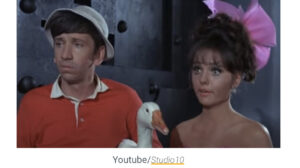 Dawn Wells spent a lot of time with her co-workers. And like every workplace, relationships form.
Romance on Gilligan's Island?
People might think that there were off-screen romantic relations between the actors on Gilligan's Island. And not long ago, Dawn shared the details.
"Gilligan you don't think of as a romantic partner. Alan [Hale, the Skipper] was more like a father, she explained. "But the professor had everything: good looks, a sense of humor, was very intelligent. Bob [Denver] and I were really close friends. So was Alan [Hale]. He could pick up Tina [Louise] in one arm, me in the other at the same time, he was so strong. Ms. Howell and I also became really good friends."
In 1962, Wells married Larry Rosen, a talent agent, writer, and producer.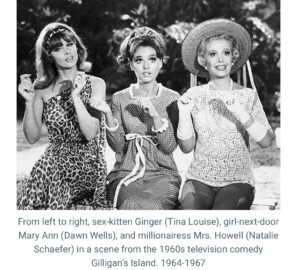 However, the couple divorced just five years later, in 1967. That same year, she also said farewell to her father, who died.
She never remarried but Wells and Rosen remained friends. During this turbulent time in her life, she even starred in two episodes of the smash-hit television series Bonanza.
"Well, I don't believe in just living together. I think you either commit to it or you don't, she said. "My husband and I were married for seven or eight years, and we got a divorce, but we were still good friends. But I was on the road all the time. I was always off doing a play, six weeks there, eight weeks there. I just never found anybody I wanted to settle down with."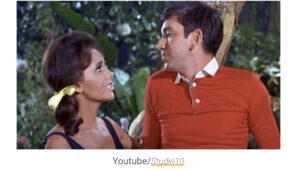 Even though she didn't remarry, Dawn Wells told Forbes in 2016 that she has been dating someone for quite a while.
Several spinoffs
She went through a divorce, saw her father pass away and got the call that Gilligan's Island had been cancelled all in the same month, but that didn't stop her from doing her work.
"I went back to the stage and did a lot of touring, she said. "The theater gave me the opportunity to play characters other than the sweet little ingénue. I don't really know what's going on now in television. I don't have many auditions, I get offered theater a lot, but I think you can just get cast now without auditions. I've been around long enough though. They know what I can do or can't do"
Following Gilligan's Island, Dawn Wells left the film business for a while to focus on the stage. In the 1970s, she returned to Hollywood and starred in a three of Gilligan's Island spinoff movies, Rescue from Gilligan's Island (1978), The Castaways on Gilligan's Island (1979) and The Harlem Globetrotters on Gilligan's Island (1981).
Later, she also starred as Mary Ann Summers in the television series Gilligan's Planet (1982) for one season. Together with Tina Louise, she was the only surviving cast member for a number of years.
The highlight of Dawn Wells' career may have happened over 50 years ago. but nonetheless, the actress had a wonderful career.
In total, Wells' has been in over 100 stage productions, ranging from dramas to musicals. She did at least one play a year, and in her spare time, she enjoyed traveling, fly-fishing cooking, and oil painting.
But during the financial crisis in 2008, Wells suffered a terrible blow.
Basically, she lost everything – her life savings, her home.
Ten years later, things had gotten so bad that her friends decided to help her, and Wells's hairstylist, Dugg Kirkpatrick, created a GoFundMe page to raise money.
According to the fundraising page, Wells needed $194,000 to 'alleviate penalties by the IRS'. Well, who also suffered a broken knee and needed a high-risk surgery, also needed money to pay her hospital bills.
" I don't know how this happened. I thought I was taking all the proper steps to ensure my golden years. Now, here I am, no family, no husband, no kids and no money," said Wells in 2018.
Wells was about to move into an assisted living home, but they couldn't accept her due to her high debts.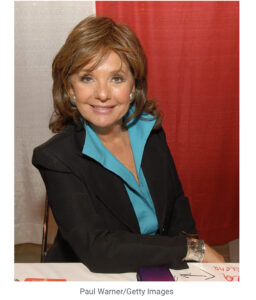 Fans and friends raised more than $205,000 to help the suffering tv star. Wells would be in some deep, deep troubles without the generous donations. She knew that she had been saved by the bell – thanks to her fans.
In an emotional Facebook post, she thanked everyone and expressed her gratitude.
"Im grateful that God has given me so many friends and fans who care, or it would all be too ….overwhelming …..," said Wells. "I am grateful to any of my fans who are willing to offer support."
During the last years of her life, she lived without a husband, she had no kids, and her fortune was gone. But she paid her debts and went on with her life.
Covid and death
Despite being in the middle of the Covid-19 pandemic, Wells' had no plan on slowing down.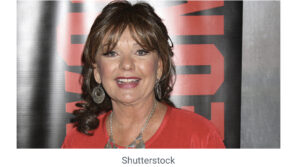 The pandemic sure made things more complicated in life. But Wells was trying to see the positive things, staying happy.
"At a time when it feels like everything is bad news, the good still outweighs the bad," she says. "So even in tough times, we can and should be grateful for everything around us. I wake up and I am grateful to have another day, I am grateful to feel a seasonal cool morning through my patio door. I am grateful for those who take the time to say 'hi' if to simply show that you matter."
However, on December 30th, 2020, tragedy struck. Dawn Wells died at a nursing home in Los Angeles, age 82. According to her publicist, Harlan Boll, the cause was related to COVID-19.
Dawn Wells was a wonderful actress. Let's honor her by sharing this article on Facebook with friends and family!