Jennifer Aniston became a worldwide celebrity after starring as Rachel on Friends. She hit what some people refer to as "Hollywood Gold" with the show, and today, the 53-year-old is still going strong in the business.
Aniston has been portrayed as someone who is always is happy. However, that might come from her childhood which she felt was unsafe. She and her mother, Nancy Dow, had a hard time speaking with each other later in life, and in fact, they didn't have any contact for some time.
As Jennifer Aniston's mother became sick, the Friends actress was said to have helped her mother with medical bills. And when she passed, it was reported that Jennifer Aniston didn't get any inheritance at all. Why was that? This is all you need to know about Jennifer Aniston and her complicated relationship with her mother.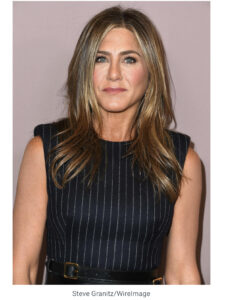 Many would argue that it was clear that Jennifer Aniston, 53, would be a star from the beginning.
Born on February 11, 1969, in Sherman Oaks, California, entertainment was already heavily in Aniston's family. Her father, John Aniston, was a massive star on soap operas, and her mother, Nancy Dow, was a prominent actress.
Jennifer Aniston – childhood struggles
Aniston mainly grew up in New York, and things seemed to be good. But at 9 years old, something happened. Suddenly, Jennifer's dad walked out and left his wife with Jennifer and her brother John.
Jennifer Aniston's relationship with her father shifted back and forth over the years. But even though Aniston's father left her, her brother, and her mother, she didn't hold any grudges towards him.
"There are people in my life that are like, 'How do you even talk to that guy?' But what's the point of holding on to [anger]? That's so toxic," she told the Hollywood Reporter in 2015. "We're human beings. Human beings make mistakes. Human beings are not perfect. And by not forgiving someone, it's not allowing human beings to evolve and become better people."
Jennifer Aniston is a well-respected and appreciated co-worker and a very happy person. That, according to herself, is grounded from her childhood, despite it being something very different.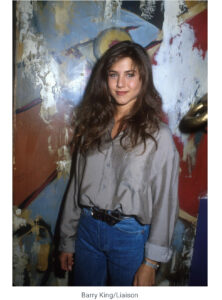 When Sandra Bullock interviewed Jennifer Aniston for Interview Magazine, she stated that the Friends star "really have a way of pushing joy and positivity." She asked Jennifer, "what is it that allows you to stay buoyant and keep from getting discouraged when things don't go the right way?"
Jennifer Aniston – early acting career
"I think that it comes from growing up in a household that was destabilized and felt unsafe, watching adults being unkind to each other, and witnessing certain things about human behavior that made me think: "I don't want to do that, I don't want to be that," Aniston said.
Jennifer Aniston wanted a career as an actress as well. She attended Fiorello H. LaGuardia High School of Music & Art and Performing Arts in New York City, where she was very active in the drama division.
After graduating in 1987, Jennifer Aniston headed straight to Hollywood to pursue her dream career. At the beginning of her career, she starred in numerous television series, including Molloy, Ferris Bueller, and The Edge, and it seemed like she was heading in the right direction. But Jennifer Aniston didn't realize that her most significant project was just around the corner.
In 1994, Jennifer Aniston was cast in the brand new sitcom Friends. The show was about six friends living in New York City, and right from the start, it was a huge success.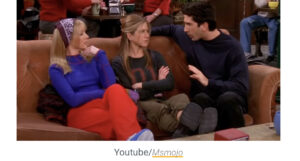 Aniston starred as the spoiled "Rachel," who bravely decided to leave her family's money behind, and start her new life with newfound friends in the city. The show ran for ten years and 236 episodes, all shot at the now-iconic stage 24 at Warner Brothers Studios in Burbank, California.
Massive success on 'Friends'
More than 50 million American viewers watched the finale. Jennifer Aniston – alongside Courtney Cox as Monica, Lisa Kudrow as Phoebe, Matt LeBlanc as Joey, Matthew Perry as Chandler, and David Schwimmer as Ross – became a superstar through her performance.
Friends became a phenomenon, and Aniston, alongside her co-stars, were paid generously. In the final seasons, it's said that the Friends cast earned a staggering $1 million per episode.
Still to this day, even though it's been 18 years since the last episode aired, the cast is said to earn about $20 million per year just for the reruns. That's because they get two percent of the show's syndication revenue, as reported by The Independent. In addition, Netflix reportedly paid $80-$100 million just to keep the show on its platform through 2019.
When looking at the characters on Friends, they were all iconic in their own way. Aniston's character Rachel was the one that made the most significant transition throughout the show, turning into a fashionista working at Bloomingdale's.
Further, Friends had a massive impact from a cultural perspective, with Rachel's haircut becoming very trendy, radio playing the theme song over and over again, and everyone trying to deliver a punch-line just like the character Chandler Bing.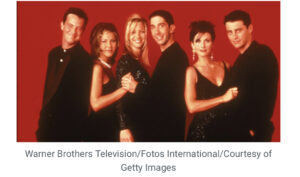 Besides turning into a star, Jennifer Aniston also earned a Primetime Emmy Award in 2002 for Outstanding Lead Actress in a Comedy Series for playing Rachel Green on Friends.
Emotional reunion in 2021
In 2003, she also won a Golden Globe Award for Best Performance by an Actress in a Television Series – Comedy or Musical.
Sure, Jennifer Aniston became famous all over the world, but the most important part was that she got herself five great, great friends for life.
"We really did have so much fun together," she told the Hollywood Reporter.
"I remember that was one of the things when we were young and dumb and renegotiating, one of the [studio's] threats was, 'Well, we don't need all six of you. We can do this with four of you.' We were like, 'What? You can? You can get rid of Rachel or Joey or who?' Then it was like, 'No they can't, wake up.'"
Last year, the six stars from the show reunited for the HBO Special Friends: The Reunion. Even though it was a memorable night for the cast members and fans, emotions were high. Jennifer Aniston had to step off the set several times because it became too emotional.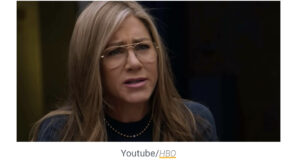 "I think we were just so naive walking into it, thinking, 'How fun is this going to be? They're putting the sets back together, exactly as they were.' Then you get there, and it's like, 'Oh right, I hadn't thought about what was going on the last time I was actually here,'" Aniston explained. "And it just took me by surprise because it was like, "Hi, past, remember me? Remember how that sucked? You thought everything was in front of you and life was going to be just gorgeous, and then you went through maybe the hardest time in your life?"
Jennifer Aniston's complicated relationship with her mother
"It was all very jarring and, of course, you've got cameras everywhere, and I'm already a little emotionally accessible, I guess you could say, so I had to walk out at certain points," she added. I don't know how they cut around it."
Ever since Friends, Jennifer Aniston has continued to have a great career. She's starred in many films, including Horrible Bosses and Cake, and as of latest in the Apple drama The Morning Show, alongside Reese Witherspoon. After its first season, the show was nominated for seven Emmys, winning one. In addition, Aniston received a nomination for Outstanding Lead Actress in a Drama Series.
Jennifer Aniston was married to Brad Pitt between 2000 and 2005. In 2015, she tied the knot with actor Justin Theroux. However, the couple divorced two years later.
As mentioned, Aniston's childhood was quite remarkable, with her father leaving the family when she was only 9 years old. However, her grandmother Stella became an important figure in her life.
At the same time as Aniston turned into a beloved actress on Friends, her relationship with her mother, Nancy Dow, became very complicated. The two drifted apart in the 1990s, with everything culminating when Dow released the tell-all book From Mother and Daughter to Friends: A Memoir in 1999. After that, they reportedly didn't speak for a decade.


Jennifer Aniston has previously spoken about how her mother felt that her daughter didn't live up to her expectations about looks and glamour, which left the Friends actress with "deep wounds."
Nancy Dow passed away in 2016
"She was from this world of, 'Honey, take better care of yourself,' or 'Honey put your face on,' or all of those odd sound bites that I can remember from my childhood," Aniston told Elle Magazine.
"My mom said those things because she really loved me. It wasn't her trying to be a b***h or knowing she would be making some deep wounds that I would then spend a lot of money to undo. She did it because that was what she grew up with."
Further, Jennifer Aniston claimed that her mother missed what was really important. Also, since she raised Jennifer and her brother John all by herself, things probably had an explanation.
"I think she was just holding on and doing the best she could, struggling financially and dealing with a husband who was no longer there," Aniston added. "Being a single mom in the '80s, I'm sure, was pretty crappy."
According to Aniston, the complicated relationship between her and her mother continued, but they managed to come to terms. But in 2016, Dow passed away at 79 due to several health issues.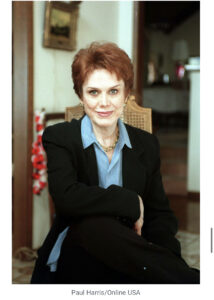 "It is with great sadness that my brother John and I announce the passing of our Mother Nancy Dow," Aniston and her brother John announced in a statement. "She was 79 years old and passed peacefully surrounded by family and friends after enduring a long illness. We ask that our family's privacy be respected as we grieve our loss."
Jennnifer Aniston reportedly left out of her mother's will
Jennifer Aniston was said to have paid all her mother's medical bills during the last years of her life, despite the two not having any contact. But after Dow's passing, it appeared that Jennifer Aniston didn't receive anything from her will, sources told In Touch Weekly.
According to the news site, Dow bequeathed her fortune – more than $1 million and a condo to another relative. Jennifer Aniston didn't receive anything – and even the collection of Dow's personal writings about her famous actress daughter was left to the other relative, In Touch Weekly reported.
"Nancy wrote down everything about Jen, and that material is now in the hands of someone who could profit from it," the source claimed. "She was a penny-pincher, and the alimony she received from Jen's dad, John [Aniston], was pretty much never touched."
Jennifer Aniston hasn't spoken out regarding the claims made by In Touch Weekly. However, when looking at the money situation, it's clear that she will do fine. According to Celebrity Net Worth, Jennifer Aniston has a net worth of about $300 million.
Jennifer Aniston has had a very impressive career. We wish her all the best in the future and hope to see her in many exciting projects in the future.
Please, share this article if you also enjoy watching Jennifer Aniston on the big screen!