Birthday surprises come in all shapes and sizes. In celebration of her 50th, Jennifer Garner recently got one large enough to remember for years to come!
Whether you love Jennifer most for 13 turning 30, Yes Day or in her superhero form as Elektra in Daredevil, you know her above all as an iconic and versatile Hollywood actress.
What you may not believe is her age: the Golden Globe winner recently turned 50. I wouldn't have given her a day over 35!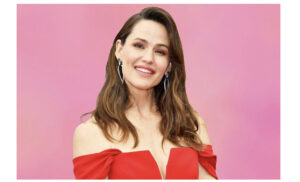 In a video recently posted on her Instagram, Jennifer is seen celebrating her birthday at a restaurant alongside some companions. She can be seen gleaming with joy and excitement as she sits and watches a very special birthday tribute video from her childhood icon: the Donny & Marie star Donny Osmond.
A very special birthday surprise
Donny specifically prepared the tribute birthday video for her ahead of time… but he had even more up his sleeves. Indeed, just when Jennifer thought nothing could outdo her special birthday musical message – Donny Osmond, in flesh, suddenly turns up behind her, carrying a cake!
Jennifer can't contain her excitement and leaps to her feet as she hears Donny's iconic voice singing behind her. He hands her a self-autographed "13 going on 50" birthday cake and then proceeds to join her at her table for some singing-along fun.
"My first (pre)birthday surprise was a doozy— the one and only, legend in his own time, object of my childhood adoration and devotion— @donnyosmond showed up to knock my purple socks off," she wrote to caption her IG post. "He took an hour and a half of his day to sit with me, sing my favorites, and to give me a master class on how to be a class act. Thank you, Donny."
Jennifer ends her IG post with mentioning she'd love to also meet Donny's sister Marie whom co-hosted the legendary variety show alongside him.
Don't you just love Jennifer's energy and enthusiasm? I feel like we could be friends – she is so down to earth!
Share to wish Jennifer a wonderful 50th birthday full of more lifelong dreams and wishes coming true.