Father's day is a very special day where people not only celebrate their biological fathers but also men who played the role of a father in their lives. Whether it is a step-dad or an uncle, it is a very important day.
Kate Hudson comes from a very glamorous family, her mother being Goldie Hawn and her step-father being Kurt Russell. One would assume the actress leads an incredibly glamorous life but this is not all true. While Kate Hudson is happy, she had an uncertain childhood and is estranged from her birth father, Bill Hudson.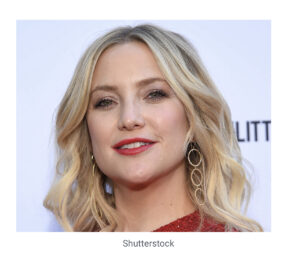 In an interview, she opened up about the estrangement. "I think that estrangement is unfortunately quite common. I think it's important for people to talk about that," she said.
While she appreciates her mother and step-father, she also wants to point out that the estrangement from her birth father does not get any easier.
She said, "I have a great family, I have a beautiful mother, I have a stepfather who stepped in and played a huge, huge part in sharing what it is to have a dependable father figure in our life, but it doesn't take away from the fact that we didn't know our dad." She meant that acknowledging her lack of a relationship or connection with her birth father, is also important and does not detract from how great her family is.
She often talks about how healing is a personal journey that she is on and wants to ensure that she comes out the other side whole.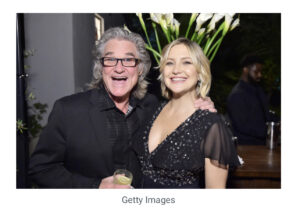 "I think as I've sort of gone through that process … I kind of look at my dad and I'm, like, 'You know, the love has never ever gone anywhere. It's always been there, no matter what those complications have been. And healing is … personal, and I think people sometimes just need to hear that they're not alone in that,'" she says.
But through all the ups and downs and the tumultuous relationship she has experienced, the actress stands by one belief quite firmly, that Kurt Russell has been a wonderful dad. Russell has been with Kate Hudson's mother, Goldie Hawn since 1984 when they starred in the movie "Swing Shift" together. The couple has never married but is devoted to one another.
On why they never married, Goldie has a simple answer, "Marriage didn't work for either one of us. I'm not saying that it wouldn't work again, but I didn't think that we really needed to get married."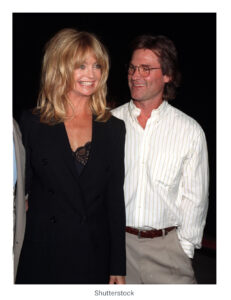 And the dedication Kurt showed to Goldie's children shows just how deep their commitment runs. Kate Hudson dedicated a lovely post on Father's Day to her beloved step-dad Kurt Russell.
The post read, "Fun, adventurous, passionate, determined, honest, devoted, amazing father and the best head of hair in Los Angeles! Lucky us! Love you Pa! Happy Fathers Day"
While Russell does not have his Instagram account, his long-time love Goldie Hawn certainly does. And as a dutiful partner and mother, she immediately showed Kurt the tribute their daughter had paid to him.
Russell left a sweet comment on the post with Goldie's Instagram account. The comment read, "Birdie, mommy just showed me this picture, this perfect Father's Day present. I've never seen it before. Wow… it's a killer. Lotta water under the bridge… it's kinda hard to see it though cause all that water seems to somehow have found its way into my eyes… thanks for making me the luckiest father in the world sweetheart."
This is not the first time Kate Hudson has dedicated a post to her step-father. In the past, she has celebrated Kurt Russell for what a wonderful father he is as well. She wrote, "Our great loyal protector. Our dependable authentic captain. Our wild, sometimes untamed adventurer father! From skiing out of helicopters, flying in open cockpit planes, dirt bikes, bareback horse riding, motorcycle rides, boat racing…a childhood and adulthood of adventure. Our Pa always makes life fun. Always down for exploring, always ready to take on the good life with his family. He's one hell of a Dad. Lucky us. Happy Fathers Day Pa I love you so much."
Truly what a sweet message to write!
Kate Hudson has always been open about her experience in a blended family. It is so nice to see how her father figure Kurt Russell stepped in and helped raise the kids.
What a sweet story and a great way of honoring the father figure in your life.
Share this sweet father and daughter moment with your friends and family.