Keanu Reeves has proposed to longtime girlfriend Alexandra Grant after reportedly having a deep and meaningful conversation with his close friend, Sandra Bullock.
Rumors insist that Reeves has popped the question – fans may remember that he was also sighted shopping for diamond rings in Los Angeles in late March, 2022 – though The Matrix star himself has yet to release an official statement.
The speculation is fueled largely by an article in OK! Magazine. A friend of Reeves's is said to have told them: "Keanu popped the question after they returned home from Europe, where he was filming back-to-back movies, and she was there the whole time to support him."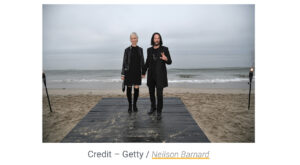 The same friend also told how Hollywood actress Sandra Bullock – known to be close friends with Reeves – helped him confirm his decision.
They added: "That's when he realized he can't live without her. It was a heart-to-heart with Sandra (Bullock) that finally inspired him to put a ring on it."
Another source privy to Keanu's inner circle said: "Keanu's been to hell and back but now he finally has this wonderful woman to share his life with. Alexandra is a huge light in his life. Everyone can see how she fills him with joy."
Keanu Reeves Kisses Girlfriend Alexandra Grant in Berlin as He Continues Filming Matrix 4​ https://t.co/8lVB8GbyLK

— People (@people) October 18, 2020
Naturally, fans are keen to know specifics, but it's probably a good idea that they reign in their hopes as they pertain to getting the low down anytime soon. Reeves and his longtime girlfriend, Grant, have been notoriously tight-lipped about their relationship over the past four years, and for good reason.
Reeves, though undoubtedly one of the most famous faces on the planet, has always endeavored to keep his business out of the searing media spotlight usually cast on an A-list actor.
Rather, it would appear that he is content to live as close to a 'normal' life as possible, and so doesn't present his personal affairs for the world to see. His relationship with Grant first came to light in 2019, though rumors had been abound concerning the couple dating one another before that.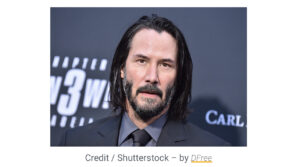 Actress Jennifer Tilly, a friend of both Reeves and Grant, revealed to Page Six that the pair had been an item for quite some time prior to the public finding out.
She said: "I remember a couple years ago, about a year and a half ago, [Alexandra] said, 'Keanu Reeves is my boyfriend' and I'm like, 'Wait. What? What? What?' She was so cool I thought she was a lesbian.
"It's really astonishing to me how in the last five months, all of a sudden, she goes to an event with him and everybody goes insane, like, 'It's his new girlfriend,' because she had gone to a lot of events with him. It's just suddenly surfaced that he's been dating her for several years."
Sandra Bullock has the nicest story about not dating Keanu Reeves pic.twitter.com/TXY04yI0cz

— etalk (@etalkCTV) November 23, 2021
It should go without saying that we wish Keanu and Alexander all the very best if they are indeed engaged. There are few stars in the Hollywood sky that shine bright as Reeves, and by all accounts he's a great human being to boot!
Fans will remember the time Reeves walked the red carpet at the Oscars with his own mother – son of the year award, anyone? – while it's also been well documented how he doesn't actually touch the backs of women he's taking photos with, preferring to let his hand hover so that he isn't touching them without their express permission.
Oh, and how about the time Reeves helped fellow passengers after their plane was forced to make an emergency landing in California?
And we'd be completely remiss in our duties if we didn't remind you that the Bill and Ted star has been secretly funding hospitals around the world for years now. Not wanting to cause a fuss by attaching his name to the project, he's been a silent hand, using his wealth to help others in immeasurable ways.
As we said, all-round good guy!
Please, share this article on Facebook if you, too, would like to wish this couple a happy life together.