It's not easy starting out in life after leaving the comfort of your parent's home. These days the sad reality of getting a college degree is often burdening yourself with a huge debt and no guarantee of a job.
For Todd Burkemper it wasn't exactly smooth sailing but he landed himself a good job as an app designer, built himself a house in Missouri and bought a car.
He's clearly a busy man but not too busy for family and after his younger brother Alex graduated he invited him to live in his home instead of going back to his parents' home.
While Todd allowed him to stay rent free for six months he then decided it was time to start charging Alex rent. But what his little brother Alex didn't realize is where his rent money was really going.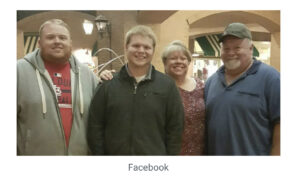 Although six years apart the two brothers had always been the best of friends and Alex was only too happy to pay his brother rent so they could live together again.
But instead of using his little brother's money to help him pay his own mortgage he opened a savings account for him, even adding some of his own money so Alex would be able to afford a down payment on a house.
When it was time for Todd to reveal what he'd really been doing with his brother's money his parents had the cameras rolling and there wasn't a dry eye in the house.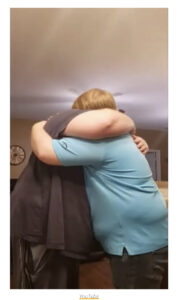 "After posting this story on my FaceBook page that evening, and reading all of the heartwarming responses, I felt compelled to share this story of brotherly love with a wider audience," proud mom Barbara Burkemper said, as per Good News Network, citing GNN.
"The generosity shown by Todd is just one of many amazing facets of his character. We are so very humbled by the awesome human being he has grown into," she added.
See the heartwarming moment Todd shows his brother his account balance in the clip below.
Alex is so lucky to have a brother like Todd. Feel free to post praise for your loving siblings and what they do for you on our Facebook page.
Share this story if you too loved what Todd did for his younger brother.