Michael J. Fox addressed his path since being diagnosed with Parkinson's disease in 1991 and coming publicly seven years later at the SXSW Film Festival.
"I may feel sorry for myself, but I don't have time for that," the actor, now 61, said of his decision not to let his diagnosis get him down. His documentary, Still: A Michael J. Fox Film, was also shown during the event.
Fox has led an extraordinary existence since revealing to the world in 1998 that he had Parkinson's disease.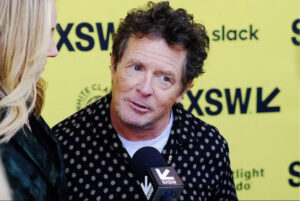 He has refused to give up on his battle against this condition, despite the challenges that come with it. His bravery and drive serve as an inspiration to people who have Parkinson's disease or other chronic medical issues.
During a Q&A session, he was asked how he persuaded people to care about Parkinson's disease when he had no choice. His reaction was that he gave it his all, not just for the sake of words.
He said that feeling sorry for oneself wastes time and energy and that this is a chance to seize and move on. He thinks that learning from this experience is essential and will help move the cause forward.
The documentary film on Fox by Davis Guggenheim was met with inquiries, to which the actor responded that he wanted to give something back to his admirers.
He added that they had given him a life and wanted to show appreciation by sharing more about themselves.
Nevertheless, he stated that while having Parkinson's disease is not ideal, it has provided him with an incredible existence.
Finally, Fox stated that, despite his diagnosis, he refused to be defined by it and continued to perform what was necessary before gradually slowing down.
The documentary follows Michael J. Fox's life, combining actual and archive footage with fictional moments.
It not only goes into his public character, which is full of nostalgia and cinematic flair, but it also shows intimate moments from his journey, including years dealing with Parkinson's Disease.
"I want to cover Parkinson's, but I don't want to make a movie about Parkinson's," Fox said. As a result, he made a video about life in general rather than only documenting his condition.
Michael J. Fox made the brave and powerful decision to declare his Parkinson's disease diagnosis in 2013 publicly.
He recalled that before his disclosure, the paparazzi had taken to standing outside his residence, jeering at him and asking, "What's wrong with you?".
As a result, he chose to go public with his disease to protect his neighbors from any inadequate attention and affirmingly declared that it was "wonderful."
In 2000, Michael J. Fox announced his Parkinson's Disease diagnosis and founded the Michael J. Fox Foundation for Parkinson's Research.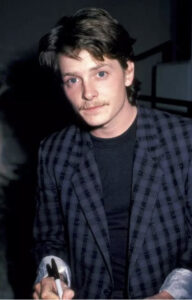 The organization has made an outstanding effort to find a cure, with an unrelenting commitment on sponsoring rigorous research initiatives and providing improved therapies for persons suffering from this disease.
Fox was surprised by how people reacted after learning of his condition.
Instead of sadness or pity, he felt hope and excitement about finding a solution. This made him even more determined to use this one-of-a-kind chance to make a difference.
The foundation's mission is stated clearly on its website: it aims to be a leader in "aggressively supported research" to bring about ultimate healing for those suffering from Parkinson's disease.