He might have been one of the most recognizable faces in the world by then, but Michael Jackson was terrified of his father even when he was in his 40s.
In some ways, the child star grew up to become the King of Pop not only because of his unmatched talent, but also because his father was constantly pushing him to be one whether he liked it or not.
Joe Jackson is said to have been physically and psychologically abusive to his children but his most tyrannical treatment was reserved for Michael Jackson, who was the most talented of his offsprings. The father would allegedly beat his nine kids with belt buckles or the cord of an electric kettle among other things and make them practice music for 5 hours every day after school to make the family's band—The Jackson 5—a pop sensation.
"None of us can remember him holding us or cuddling us or telling us 'I love you'," recalled Jermaine Jackson about his father, who was a failed blues musician, according to The Guardian.
One of the most horrifying instances of Joe Jackson controlling Michael Jackson's life was revealed by the doctor who was treating the singer during his time of passing. Based on a video obtained by The Blast, the doctor, who was jailed over the star's death, called Joe Jackson "one of the worst fathers to his children in history."
Conrad Murray also claimed that Michael Jackson's father had chemically castrated him when he was a child by using hormone injections. And he allegedly did this to delay his puberty and to maintain his high-pitched voice.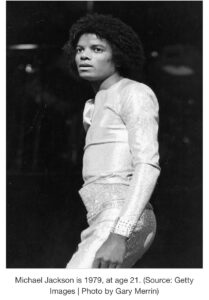 "The cruelty expressed by Michael that he experienced at the hand of his father…" Conrad Murray said in the video, according to People. "The fact that he was chemically castrated to maintain his high-pitched voice is beyond words."
The video surfaced just days after Joe Jackson passed away from pancreatic cancer in 2018 and the doctor also said, "I hope Joe Jackson finds redemption in hell."
The cruel treatment Joe Jackson is said to have inflicted on his most talented son included insulting his nose when the father knew that Michael Jackson was starting to get self-conscious of it as a child. After the revelation, it is widely speculated is this, accompanied by other instances in his life, could be what led to the singer's obsession with getting surgical procedures to change it.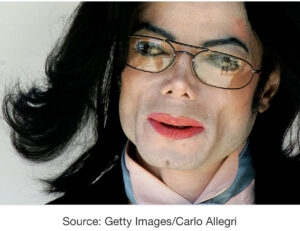 For Michael Jackson, it didn't feel like a father-son relationship. Instead, he only felt like a moneymaking machine for his father. He, including all his other siblings, weren't even allowed to call him "Dad." "He didn't want us to call him 'Daddy,' and I wanted to call him 'Daddy' so bad.' He said, 'I'm not Daddy, I'm Joseph to you,'" Michael Jackson told Martin Bashir in the documentary, Living with Michael Jackson, as reported by People.
His sister, Janet Jackson who is also a singer, expressed similar experiences with their father and said, "I called him Joseph. One time I tried to call him dad, and he said, 'No, I'm Joseph. You call me Joseph. I'm Joseph to you.' He tells you one time, you don't do it again. So I always called him Joseph."
The physical manifestations of his father's anger and other forms of abuse throughout Michael Jackson's life left the musician so scarred that even in his 40s, he told reporters that he felt nauseous just thinking about his father.
"I am scared of my father to this day. My father walked in the room — and God knows I am telling the truth — I have fainted in his presence many times. I have fainted once to be honest. I have thrown up in his presence because when he comes in the room and this aura comes and my stomach starts hurting and I know I am in trouble," Michael Jackson said, as quoted by Today from an excert of The Michael Jackson Tapes: A Tragic Icon Reveals His Soul in Intimate Conversation.
"He is so different now. Time and age has changed him and he sees his grandchildren and he wants to be a better father. It is almost like the ship has sailed its course and it is so hard for me to accept this other guy that is not the guy I was raised with. I just wished he had learned that earlier," Michael Jackson had added.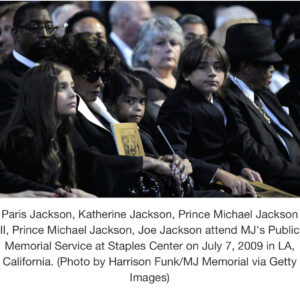 In the tapes, the Grammy award-winning musician revealed that he always wanted to be a father different from the one he had. "I always said if I ever have kids I will never behave like this way," he said. "I won't touch a hair on their heads. Because people always say the abused abuse and it is not true. It is not true. I am totally the opposite. The worst I do is I make them stand in the corner for a little bit and that's it and that's my time out for them."