As a parent of two young girls, my blood turns ice-cold every time a TV station reports on a missing kid.
Thankfully, most missing children are found alive and well.
360p geselecteerd als afspeelkwaliteit480p low geselecteerd als afspeelkwaliteit
But I simply cannot imagine the heartache and the horror some parents have to face when the worst outcome suddenly becomes reality.
In the case of Maddox Ritch, his mom and dad would receive the worst possible news – but his tragic story would also spark some crucial changes within the FBI.
Nearly four years ago, the weeklong search-and-rescue operation for 6-year-old Maddox Ritch ended in a sad way and left an entire community mourning.
It all began on Sept 22, 2018, when Maddox Ritch from North Carolina was taking a walk in the park with his father and his father's girlfriend.
It was a beautiful Saturday at Rankin Lake Park in Gastonia – Maddox and his dad were playing around, enjoying the lake, and watching the turtles go by. Then, all of a sudden, Maddox, ran away from his father.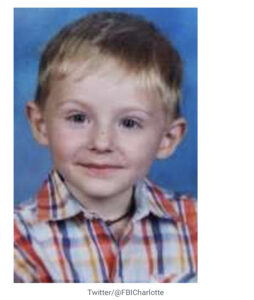 The 6-year-old nonverbal boy, who was on the autism spectrum, disappeared from his father's eyesight in a moment of seconds. His dad, Ian Ritch, was diabetic and had trouble chasing after his son because of the neuropathy in his feet.
"He likes running. I couldn't catch up with him. I feel guilt for letting him get so far ahead of me before I started running after him," his dad told reporters.
Immediately after the disappearance, an extensive search effort was launched. The local police department, the state police, and the FBI joined forces to find Maddox.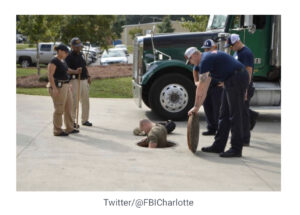 For a week, hundreds of law enforcement officers and search and rescue teams were in full swing. They spent countless hours looking for the boy with blond hair and blue eyes.
No one can accuse the authorities of not putting their heart and soul into finding Maddox. The harrowing case also got an entire community on its feet – everyone wanted to help out. Over 150 leads were sent to the police.
In an effort to find the boy, the 80-acre lake in Rankin park was partially drained to make the shoreline more visible. The FBI also offered $10,000 to anyone who could provide information that would help bring the boy home.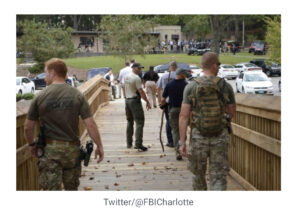 But no drones, search dogs, or infrared sonar technology could track down Maddox. The boy, diagnosed with autism, was gone without a trace.
"I just want my little boy back," Mr. Ritch said. "It's been torture. I'm not eating, not sleeping. I'm just worried about getting my little boy back."
After six days of frantic searching, a breakthrough came when a body was found in a creek near a busy highway. Tragically, it later turned out to be Maddox.
The location was within walking distance of where Maddox disappeared. Some thought the boy had fallen into the lake and floated away. Many were also surprised that the police didn't find the body earlier, as he was in the search operation area.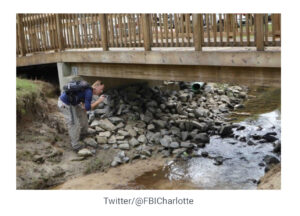 When the police later gave a press conference, they explained why finding Maddox had been so challenging.
Officials said it was "absolutely amazing" that the boy was found.
"Even standing right next to him, he was almost completely invisible."
The autopsy revealed that the 6-year-old probably died of drowning. He also had injuries on his upper neck, probably caused by an animal attack.
Of course, the Maddox family was shattered after finding out the horrible news. Maddox was a lovely soul who blessed all those around him.
He was and still is, deeply loved.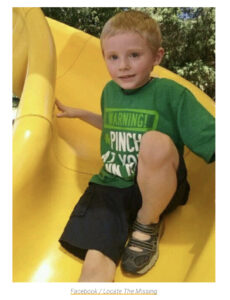 "Maddox was my only child and he will be the only one i will ever have," Ian Ritch posted on Facebook. "Now today I found out im not a dad anymore."
Although nothing can bring Maddox back, his story would affect how some units within the FBI work today. Hopefully, his tragic story can also save another child in the future.
An FBI special agent who worked on Maddox's case realized that more knowledge was needed when a child with autism disappeared. Therefore, he developed a one-page questionnaire for investigators to be used when a child with autism goes missing.
"I wanted to make sure that if I had another opportunity, I'd be ready," Special Agent James Granozio told WBTV.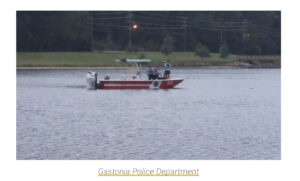 Wheels are set into motion within the FBI when local police departments ask for help while searching for missing children. There are agents, intelligence analysts, operational specialists, and behavioral analysts.
In the Maddox case, Special Agent James Granozi decided to find out everything he could about autism and autistic children. He contacted organizations and gathered all the information he could come across.
This led to a checklist being used immediately when an autistic child went missing.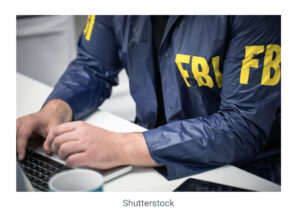 "Having a checklist and afact sheet about a child can be very helpful, especially if the child has specific interests," said Kim Stroble, clinic director of the Early Autism Project in Rock Hill. "Given that no child or person with autism is the same, I think this is great."
The questionnaire, which is only available to law enforcement, can hopefully help avoid a similar tragedy again.
"He was a little boy who was just running around having a good time. And he died," Granozio said. "So we all wanted to know what we could learn from it to hopefully prevent it from happening again."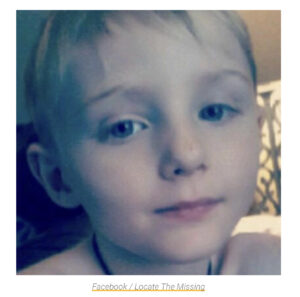 Prayers for this little boy's family and friends. I can't not imagine how you are feeling. I Pray that God gives you the strength you need to go through this.