Neil Diamond has spoken candidly about his ongoing battle with Parkinson's Disease, admitting that it's only in recent times that he's been able to accept his diagnosis.
The Sweet Caroline singer was told he was suffering with the crippling condition back in 2018, but it was a long time before he was honest with himself regarding its implications.
Speaking with CBS Sunday Morning, Diamond revealed he had lived in denial after first being given the bad news, insisting that he was not ready to accept it.
The 82-year-old has since developed a more realistic approach, however, and has come to terms with the fact that Parkinson's is not something that he can battle forever.
"I can't really fight this thing, so I had to accept it, this Parkinson's Disease," Diamond said.
"There's no cure. There's no getting away from it. You can't just say, 'OK, enough already. Let's get back to life.' It doesn't work like that. But I've come to accept what limitations I have and still have great days."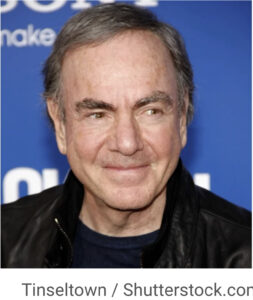 The National Institutes of Health describe Parkinson's as a progressive disease that can result in shaking and coordination issues.
Despite the condition's worldwide infamy, though, Diamond recalled how he initially attempted to brush off his diagnosis.
"When the doctor told me what it was, I was just not ready to accept it," Diamond said to CBS. "I said, 'Oh, OK. I'll see you, you know, whenever you wanna see me. But I have work to do, so I'll see you later.'"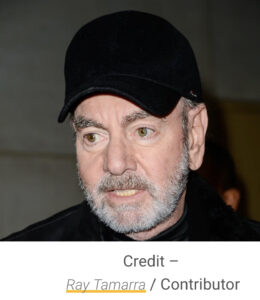 In 2017, Diamond had toured the United States and Europe as part of his 50th Anniversary tour. But in 2018, he announced he was canceling the upcoming Australia and New Zealand leg of the tour, saying Parkinson's had made it too difficult to continue touring.
"It is with great reluctance and disappointment that I announce my retirement from concert touring. I have been so honored to bring my shows to the public for the past 50 years," Diamond said in a press release at the time.
In the past few weeks, though, the singer says a calmness has taken over his life, allowing him to come to peace with his condition and what it means for the future.
"I like it," Diamond said. "I find that I like myself better. I'm easier on people, I'm easier on myself. And the beat goes on, and it will go on long after I'm gone."
I don't know about you, but I sincerely hope that Neil Diamond is healthy and happy. He's one of my favorite singers ever, and a truly inspirational figure.
What do you think to Neil Diamond? Are you a fan of any and all of his works? Let us know in the comments box.
Meanwhile, share this article on Facebook to wish him well.