Nicole Kidman has revealed she has a spiritual side and attends church with her family, even though her friends tease her about it.
The award-winning Australian actress who spends most of her time at her main family home in Nashville, Tennessee, regularly attends church.
Nicole is raising her two daughters Sunday and Faith with husband country music star Keith Urban to put their trust in God.
The 54-year-old star of "Big Little Lies" and the "Undoing" was raised in an Irish Catholic family and remains a practicing catholic today citing her grandmother as a huge influence in her life.
"I had a very Catholic grandmother, and I was raised praying, so that had a massive impact," she said. "I wouldn't say it's absolutism, there's constant questioning-I'm a willful, feisty girl. For me, it's very important that I don't have judgment. My dad would always say, 'Tolerance is the most important thing.'"
In a 2018 interview with Allure magazine Nicole Kidman admitted she had even considered becoming a nun.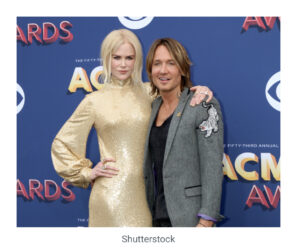 "I'm spiritual in that I absolutely believe in God," she told the outlet before admitting that the concept of becoming a nun was intriguing to her. "I loved the idea of being a nun. Obviously, I did not choose to go that path, but I was very drawn to it."
That strong spirituality has never left her and today she is raising her daughters Sunday Rose, born in 2008, and Faith Margaret, born in 2010, in the church, even though her friends tease her.
"A lot of my friends tease me," she said of the Kidman-Urbans regular visits to church as a family. "That's how we are raising our children. Keith has his own beliefs but he comes, too," she told Vanity Fair.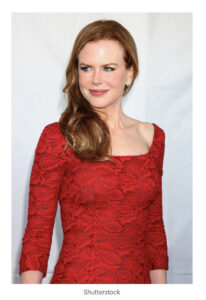 She says some of her parental beliefs can make her unpopular.
"They (daughters Faith and Sunday) don't have a phone and I don't allow them to have an Instagram," she says. "I try to keep some sort of boundaries."
Nicole also has two adopted children with ex-husband Tom Cruise, who she was married to for 11 years.
For Nicole, it felt very natural to adopt.
"My mother has an adopted sister, so it's been part of our family and I knew it would probably play out somewhere in mine. I didn't think that it would happen so early, but it did," Kidman told Vanity Fair in 2007.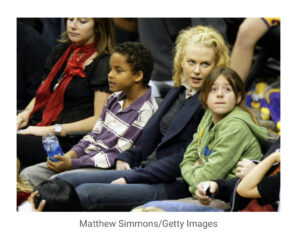 She talked of her unconditional love for children Isabelle, 25, and Connor, 23, despite their choice to be Scientologists like their father. Kidman admitted that she grew apart from her children after they went into Scientology. However, in an interview with Australia's Who Magazine, she said she wants to keep her relationship with her children private.
"I'm very private about that," she said. "I have to protect all those relationships. I know 150 percent that I would give up my life for my children because it's what my purpose is."
Nicole and Keith, who have been married for 15 years, own many residences between them, including their main family home in Nashville, they also own a farmhouse in Australia, a penthouse in Sydney, a condo in New York, and a mansion in Los Angeles.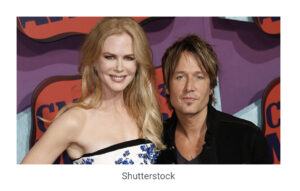 I'm glad that more people in the spotlight can be open about their beliefs with an emphasis on tolerance. It's the key to living in harmony whatever we believe.
Please share.