Heather O'Rourke became a massive star at a very young age. Starring in the famous horror movie Poltergeist, Heather was on her way to having a remarkable career. Unfortunately, however, she passed away at the young age of 12.
The circumstances surrounding O'Rourke's passing were very mysterious and still are today. Many believe the film is surrounded by the "Hollywood curse," as several other actors also passed away.
So what happened to Heather O'Rourke? And what was her short life like? Here's all you need to know about her.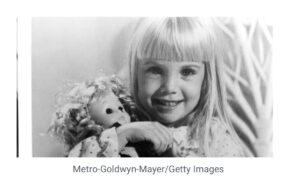 Heather O'Rourke's life became a colossal tragedy. The little girl became a star already as a young child – but at age 12, she passed away surrounded by extraordinary circumstances.
Heather O'Rourke – early life
Heather Michele O'Rourke was born on December 27, 1975, in Santee, San Diego, California. Her mother, Kathleen, was a seamstress, and her father, Michael O'Rourke, worked as a construction worker.
There are many unique stories in Hollywood regarding actors and actresses being discovered. Some became famous after years of doing commercials or modeling work. Others went through various drama and acting schools and went to Hollywood later in life. But some just were very lucky, just like the legendary Michael Landon, who was discovered while working at a gas station.
For Heather O'Rourke, it was something quite similar. However, she was very much younger. But even though it was a unique story, it was a classic one all the same.
Her older sister, Tammy, had gotten a role as a dancer in the film Pennies From Heaven. While waiting for Tammy, Heather and her mother were eating lunch at the MGM Commissary – and it changed her life forever.
At that time, Steven Spielberg was about to make a new upcoming horror film. The movie was named Poltergeist, and he was looking for a four-year-old actress to star in it.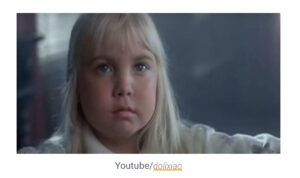 Some might believe in fate, and others don't. But this time, it was a coincidence too good to be true.
First meeting with Steven Spielberg
Spielberg saw Heather O'Rourke, waiting for her mother, and he thought he might just have found his star. She was asked into his office, but at first, she told him that she wasn't supposed to talk to strangers. However, her mother soon arrived – and Heather was tested in her acting abilities.
"I went to his office, and he wanted me to be afraid of this pink fish, and this purple pig and all that, and I thought it was hilarious, and I left," Heather O'Rourke recalled of the first meeting with Steven Spielberg. "And he told me to come back the next day."
When Heather and her mother went back for the second day of the casting, they saw all kinds of posters in Spielberg's hallway to the office. At that point, they understood that he was a famous director and producer.
Spielberg had seen something in her, and during the second day, Heather brought a scary storybook with her. He asked her to scream a lot – and actually, Heather screamed until she broke down in tears.
The next day at the studio, Spielberg told Heather O'Rourke that he just couldn't let her not get the role.
"I don't know what it is about her, but she's got the job," he told them, as quoted by IMDB.
"It was a part for a 6-year-old, and I was only 5. But then he said later that I got the part. Just being lucky, I guess. Because I don't know what it was he saw in me," Heather said.
Steven Spielberg had another young girl in mind for the role. Drew Barrymore was at the same age as Heather, but she didn't get the part in the end. However, Spielberg liked Drew Barrymore and decided to cast her in the film E.T. the Extra-Terrestrial, released in 1982.
Heather O'Rourke – 'Poltergeist'
Heather O'Rourke was signed to star in Poltergeist. The now-legendary horror film is about a family with three children moving into a new house already inhabited by spirits. The youngest child, Carol Anne Freeling, could hear the spirits through the television, and in the film, she's sucked into a portal to another dimension.
O'Rourke starred as Carol Anne Freeling and delivered one of the most famous movie lines ever said in a horror movie: "They're here."
On the set, Heather spent a lot of time with her cast members, including actor Oliver Robbins, who starred as her brother, Robbie.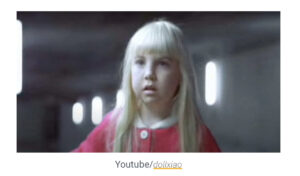 Speaking with the Daily Mail, he recalled the two being like brother and sister on set.
"She was precocious and a very intelligent girl for someone who was only five years old," Robbins said.
Transformed into a star overnight
Heather O'Rourke became a star overnight. The film became a mega-hit, and young Heather was nominated at the Young Artist Award for Best Young Supporting Actress in a Motion Picture.
O'Rourke moved on to star in several other productions, including a role in the television series Happy Days, in which she appeared in 12 episodes. The massive success meant more salary for Heather, and because of that, her family moved from a trailer park to a three-bedroom house in Big Bear, California.
Even though children can become massive stars in show business, it's essential to understand that they are just that: children.
Heather lived in Big Bear with her family and was just like any other child.
Speaking to The Sun in 1986 – when Heather was in fifth grade – she explained that her friends at Big Bear Elementary didn't care that she was a movie star.
Instead, the adult fans wanted her to say the famous line "They're here" when she was recognized on the street.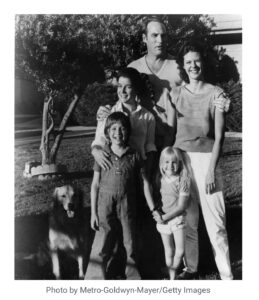 "They'll look at me once, then they'll ask me if I was the little girl in Poltergeist or on Happy Days," Heather explained. "If they stare at me without saying anything, then I think that something's wrong with my appearance. But then I realize they're staring at me because they recognize me."
Heather O'Rourke's mysterious passing
In 1986, at the age of 12, O'Rourke reprised her role in the sequel Poltergeist II, where this time, she said the line "They're back."
Poltergeist III was released in 1988, and Heather once again starred as Carol Anne Freeling. However, by the time it was released in cinemas, Heather O'Rourke had passed away, age 12.
The industry was left in shock over O'Rourke's sudden passing, which was first surrounded by very mysterious circumstances.
According to her mother, Kathleen, Heather's first signs of illness appeared in January of 1987. The child actress had begun feeling nauseous, and Kathleen decided to bring her to a Kaiser facility in San Diego.
"I had taken her to Kaiser three or four times that month," Kathleen told People. "They kept telling me she had the flu."
However, Heather O'Rourke felt terrible, with her feet began swelling. She was put in the hospital for several days to do tests. They soon discovered that the girl had a parasite named Giardia, and after getting medicine, she felt fine.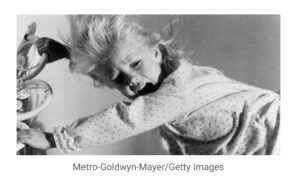 In June later the same year, O'Rourke was set to start filming Poltergeist III in Chicago. Kathleen considered herself an "overprotective mother" and decided to bring her daughter back to the Kaiser clinic for a follow-up visit.
Suffered from a septic shock
It turned out that Heather wasn't fine at all.
"They did an X-ray after giving her this chalky, white barium stuff to drink," Kathleen recalled. "And they found that the parasite cleared up, but there was still some kind of inflammation. They called what they saw Crohn's, and they put her on cortisone and sulfa."
She filmed Poltergeist III without having any symptoms, and by September of 1987, Heather once again was feeling fine. So they decided to celebrate the end of shooting the film – and the young girl doing OK – by driving to Disney World in Florida and then back to Los Angeles.
Heather seemed to be doing great. They had moved to a new large, two-bedroom apartment in Lakeside, California, and their daily life went on.
On January 31, 1988, Heather O'Rourke woke her mother up. She was vomiting and stayed home from school. Heather told her mother that she couldn't swallow her breakfast the following day.
Heather O'Rourke – cause of death
"Then I noticed her fingers and toes were blue, and she started to breathe real heavy, kind of fast. And her stomach was distended. I called our local doctor, and his office said, 'Bring her right in.' About 20 seconds later, she fell to the floor. That's when I called the paramedics," Kathleen recalled.
She was suffering from septic shock. When paramedics arrived, she was still conscious, and on the way to the ambulance, Kathleen told her daughter that she loved her.
"I love you, too," Heather replied, which were her last words.
While the ambulance drove towards the hospital, Heather O'Rourke suffered cardiac arrest. Despite the paramedics' efforts to try and revive her, it couldn't be done.
She passed away while doctors performed the surgery. She was only 12 years of age. The funeral was held on February 5, 1988, in Los Angeles.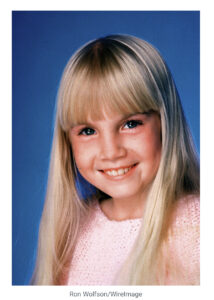 As reported by the Los Angeles Times at the time, the cause of death was identified as intestinal stenosis, which is a severe bowel obstruction that Heather O'Rourke had from birth. The obstruction caused an infection that later brought on septic shock.
'Poltergeist' – a Hollywood curse?
Show business was in shock over the news of Heather's passing, and some even argued that it was a Hollywood curse. She became the second actress from the Poltergeist films that had passed away, after Dominique Dunne – starring as the eldest daughter Dana in the first film – died in 1982.
"Of all the things she was proud of, she was proudest of being elected president of her fifth-grade class at Big Bear Elementary School," her former manager, Mike Meyer, said shortly after O'Rourke's passing.
However, things took on a different turn after Heather's passing. Kathleen O'Rourke filed a wrongful-death lawsuit against the Kaiser Foundation Hospital and Southern California Permanente Medical Group. As reported by AP, she claimed that Heather had been misdiagnosed when she was told about Chron's disease.
Heather O'Rourke had a very short life, and her tragic passing will always be remembered. Please, share this article with friends and family on Facebook to honor her.