Meghan Markle and Prince Harry have been news staples ever since they renounced their titles. The duo has been financially cut off by the royal family.
The couple titled the Duke and Duchess of Sussex seemed to be doing fine and working on their own charity organization but it has been reported that their charity is not doing well at all…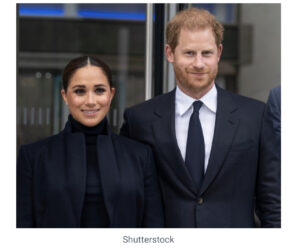 Prince Harry and Meghan Markle first announced their stepping down from senior royal duties in January 2020. The couple initially hoped to retain their titles and take on fewer official duties and work on becoming financially independent.
The statement they released said they hoped to "carve out a progressive new role within this institution".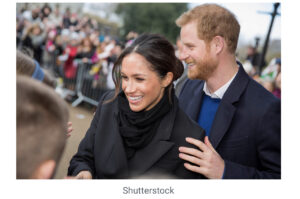 Their announcement, however, was not taken well by Buckingham Palace. Soon, palace officials announced that Harry and Meghan would no longer receive public funds for royal duties and would no longer be representing the queen in an official category.
In March 2020, the Duke and Duchess of Sussex completed their final commitments in terms of their royal duties.
Their wishes to become financially independent did not exactly pan out the way that they had hoped. In a widely publicized interview with Oprah Winfrey, the couple bared it all.
Prince Harry said his family had financially cut him off completely. He said in the first quarter of 2020, he received no money from his family and had to use the money his mother, the late Princess Diana had left behind to provide security for his family.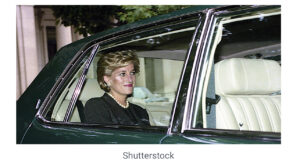 However, when Prince Charles's office, Clarence House published its annual financial reports, it revealed something different. The reports revealed the Prince of Wales had allocated a sum of $6.3 million to both his sons, not specifying how much money was paid to either's family.
However, a spokesperson for Clarence House told the media that the Prince of Wales had allocated a substantial sum to Prince Harry and Meghan Markle to help support them in their transition from senior royals to relocating to California.
Renouncing the titles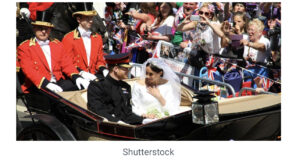 The couple's announcement to renounce their titles was a long time coming, according to them. In their interview with Oprah Winfrey, the former royals revealed their time working as senior royals and the toll it took on them; especially on Meghan.
Meghan Markle told a very concerned Oprah that at some points she had even been suicidal. She considered in-patient care for herself but was met with resistance from Buckingham Palace as she was told that it "wouldn't be good for the institution."
Another issue for the couple was the blatant racism Meghan had to face not only from the British media but from the institution of the Royal Family as well. The constant racist remarks are what Meghan and Harry believe to be the reason their son Archie was not given a title or provided security protection.
The couple revealed that unnamed members of the family were concerned that Harry's unborn child might be 'dark-skinned' and worried about what the child would look like.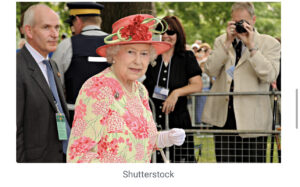 Another nail in the coffin for the couple was that the Royal Palace did not protect Meghan Markle and Prince Harry. Markle said that the media made false accusations about her being a 'diva' and rude to staff at the palace and that the palace did not bother correcting the false narrative and refuting these false claims. She went as far as saying that the palace on occasion lied to protect members of the royal family but would not tell the truth to protect Meghan and Harry.
Furthermore, before being officially cut off financially, Harry revealed that the family hinted there were not enough funds for them to provide for Meghan Markle as well. The Royal Family apparently suggested that Meghan continue acting.
All of these issues sowed the seeds for discord between the Royal Family and the Sussexes.
Lawsuit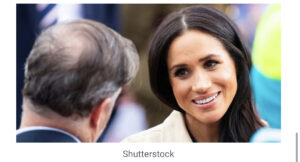 Meghan Markle famously sued Associated Newspapers Limited (ANL) the company that owns the Mail on Sunday. She claimed that they had illegally printed a private letter she had sent to her father.
While the U.K. High Court agreed with Markle, they did not believe she deserved to be compensated as she was only awarded £1 ($1.30) as court settlement. Usually cases like these amount to a much bigger settlement.
While Markle was not given a substantial settlement, ANL did have to foot the cost of her legal fees.
The couple did not get a payout and have already been cut off from the Royal Family in terms of finances. But as of 2020, the couple established a charitable foundation independently. The organization is called 'Archewell'.
But recent financial findings have revealed that the couple paid more in legal costs than they even raised through their charitable venture.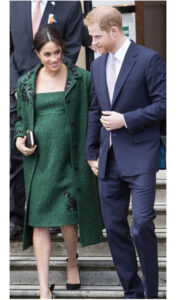 They only raised tens of thousands of dollars through their charity. Since the charity is registered in the United States, they have to make yearly public reports to the IRS and in 2020, they reported to only have raised less than $50,000.
Initially, when they stepped down as senior royals, they established the Sussex Royal The Foundation of The Duke and Duchess of Sussex, registered in the United Kingdom. But later they were told they could not use the title of Royal for their organization and ended up dissolving the company soon after.
Charitable organizations in the United States that raise less than $50,000 are not required to provide too much information to the IRS. And other than that, the couple has incorporated their organization in Delaware, where corporate transparency laws are no as stringent.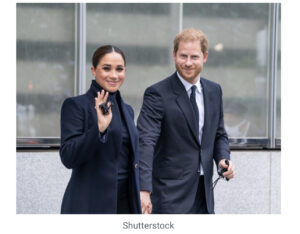 While it is not clear whether or not the Duke and Duchess of Sussex are broke, it is concerned that their charitable venture is barely making enough money.
Financial independence might prove tricky for the formerly royal couple as they are accustomed to a certain lifestyle that comes with high costs!
We are sure the Duke and Duchess of Sussex will be able to figure something out when it comes to an income. The duo is talented and willing to do hard work!
Share Meghan and Harry's story with your friends and family and wish them luck!