Raymond Burr rose to become one of Hollywood's most beloved actors. The Canadian appeared in more than 90 productions throughout his life, including Rear Window and A Cry in the Night. Of course, he primarily rose to fame through the role of Perry Mason in the crime drama with the same name.
While Burr solved mysteries and crimes on television, his private life was a big mystery itself. The actor, in fact, lived a secret life as a homosexual. At the time, that alone could have tragically ended his career had it became known to the public.
So what happened to Raymond Burr? And did he lie about being married simply to keep up his facade? Here's all you need to know about the legendary actor, branded "one of the most recognizable and admired actors in the world."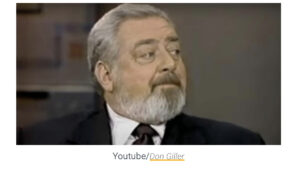 Being whoever you want to be should be every man and women's right, no matter their background, religion, or anything else. Looking back over history, of course, that hasn't always been the case.
Raymond Burr
Now, no one should be judged for or treated differently for the way they choose to live. In the end, we are all humans. We are all equal.
For legendary actor Raymond Burr, his sexuality became a pretty big obstacle during the height of his career – or at least that was his way of thinking. Nevertheless, he became one of the most prominent actors in Hollywood during the course of his long and successful career. All the while, he kept a secret that he never revealed.
Put simply, he was afraid of telling the world that he was gay since he believed it would have cost him his entire career.
Burr's life was filled with secrets. At times, he even told lies to appear to be a person he wasn't. In the end, though, Burr truly loved people, and made sure to give his love to everyone he could.
Here's all you need to know about the legendary actor's life!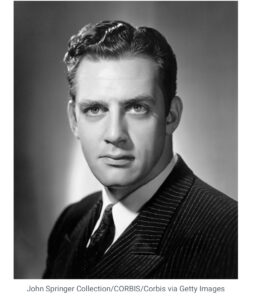 Raymond Burr was born on May 21, 1917, in New Westminster, British Columbia, Canada. His father moved the family to China for five years when he was only a toddler. Sadly, at age six, his parents divorced.
Raymond and his mother moved to Vallejo, California. When the Great Depression happened, he decided to drop out of school, and took several odd jobs to support his younger siblings and mother – during this time, he worked as a ranch hand, a nightclub singer, and a deputy sheriff.
Raymond Burr – early life and acting
Burr attended junior high school in Berkeley, where he first started performing operettas with the drama society. At the age of 12, he did radio dramas in the San Francisco area, and it was clear that he had a raw talent for acting.
Burr had always been interested in films and theater. At age 16, he attended the Pasadena Playhouse to formally begin his acting career.
He continued his journey towards stardom while attending a military academy, before returning to Canada to star in productions in Toronto. He also joined a repertory company in England, where he mastered his skills.
"This is the kind of its that you have before you're 20," he explained. "Somebody asks you to play Macbeth, you say, 'I'll be ready tomorrow.' Now I'd say, 'Yes, but I need a year to work on it."
He later decided to move to New York City, where he acted and taught drama at Columbia University. It was at that time he landed his Broadway debut in the production Crazy With the Heat.
With his family enduring trouble on the financial side of things, at age 19, Burr hit the jackpot. According to a short in the Sacramento Bee from 1936, he was the sole heir to an "extensive estate" in England, most likely on his father's side (his father was of Irish descent).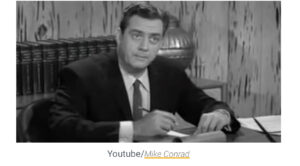 Burr also took classes at Stanford University – where he played baseball – and The University of California.
Worked with many legends
After a brief stint in the Navy during World War II, Burr made his film debut in San Quentin in 1946. In his early career, most roles involved him being the bad guy.
He starred as the prosecuting attorney in the 1951 film A Place in the Sun, the killer in Alfred Hitchcock's classic Rear Window, and even a kidnapper in A Cry in the Night. Burr appeared in films opposite legends such as Frank Sinatra, Erol Flynn, Jerry Lewis, and Natalie Wood. The actor even starred in the first American-made Godzilla film, Godzilla: King of the Monsters! in 1956.
However, the same year Godzilla was released, Burr began a new journey as an actor, making the transition into television.
He appeared as the trial lawyer and detective Perry Mason in the series of the same name in 1956. Raymond starred as the lead for 271 episodes, spanning over seven years, helping to escalate himself to legendary status.
He became closely identified with Mason, inspired by the murder-mysteries of author Erle Stanley Gardner. Burr won two Emmy awards for the role, first in 1959 for Best Actor in a Leading Role (Continuing Character) in a Dramatic Series, and then in 1961, for Outstanding Performance by an Actor in a Series (Lead).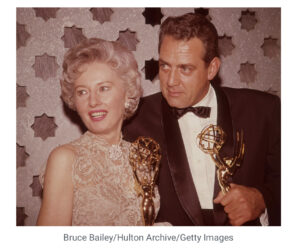 He was nominated for an Emmy an additional six times.
Not only that, but the great success of Perry Mason as a television series helped it translate into films. Burr starred as Mason in 20 television films throughout his life – the last one aired the same year he passed away.
"I couldn't be married, have a family, even have friends"
Years later, however, Burr admitted his regret at having done the show in the first place. He said it prevented him from living everyday life like a normal person.
"I'm sorry I spent nine years of my life tying myself down," he said. "I couldn't be married, have a family, even have friends."
In 1967, Burr was cast in the NBC television drama Ironside. Raymond starred as the San Francisco Chief of Detectives Robert T. Ironside, who was injured in the first episode and left in a wheelchair. It became the first drama series featuring a movie star as a disabled police officer. Ultimately, the show was a huge success, running until 1975 and only getting canceled after nearly 200 episodes.
Burr continued to star in films and television until 1993, when he sadly passed away from kidney cancer. The legendary actor had been honored with a star on the Hollywood Walk of Fame in 1960.
Yet despite his accolades and achievements, Burr's life was something of a mystery while he was alive. After his passing, new details about his life as one of the major Hollywood stars came to light.
It came to light that Raymond had, in fact, been gay, but didn't tell anyone because it could've ruined his career.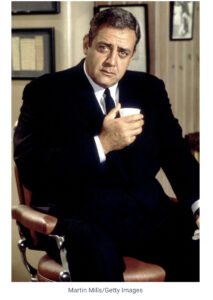 In 2009, New York Post writer Michael Starr released the Burr biography Hiding in Plain Sight: The Secret Life of Raymond Burr, which detailed the actor's career, including his secret life.
Raymond Burr – marriages, children, tragedies
As he grew to fame, journalists and the public became increasingly interested in Burr's private life. He said that he had lost his wife, Annette Sutherland, in a 1943 plane crash, and his second marriage to Isabella Ward had ended in divorce.
Furthermore, Burr claimed that his only child, Michael Evan, passed away in 1953 from leukemia. Two years later, his third wife, Laura Morgan, passed away from cancer.
"I once had a long relationship with a lady, and wherever I went in the world, if I saw something she would look great in, a gown or gloves or a ring, I always knew what color she liked most," Raymond Burr explained.
"I knew her size, what material she appreciated most, and I spent the whole time buying gifts for her. And I loved her very much. At Christmas, she had 12 pairs of socks made for me. They were hand-knit, and they were cashmere, but the socks were all green, the one color I didn't like, and they were all the wrong size."
"You find out how little you mean to someone," he added.
It was a very tragic story. Yet, as the years went by, it turned out that pretty much the entire thing was fabricated. Neither the wives nor his son Michael had ever existed.
Burr was indeed legally married to actress Isabella Ward between 1948 and 1952. However, Ward never heard him mention Sutherland or his son during their brief marriage.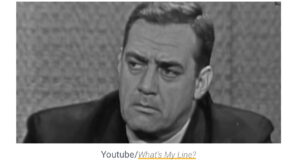 When asked questions about his tragic family past, he simply answered: "I don't discuss that."
Raymond Burr hid his sexuality
Perry Mason producer Art Marks also claimed that it was a cover-up for his true self.
"I know he was genuine in liking and disliking people; I don't think he hid that," Marks told author Michael Starr in the Hiding in Plain Sight biography.
"But I just know he was putting on a show for the other things about wives and children. That was my gut feeling. I think the wives and the loving women, the Natalie Wood thing, were a bit of a cover."
In a 1957 interview with the Miami Herald, he was asked if he was married. He stated:
"I'm an unmarried man, as opposed to a single man. A bachelor, according to the dictionary, is a man who has never been married. An unmarried man is not married at the moment. Many of these terms have fallen into misuse. Anyway, there is no wife waiting for you when you return from the studio."
However, Raymond's talk of marriage was a smokescreen for his sexuality.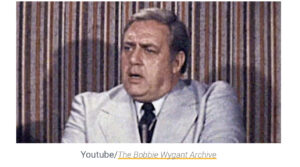 In his memoir Full Service: My Adventures in Hollywood and the Secret Sex Lives of the Stars, the well-known "introducer" and bartender Scotty Bowers revealed how he served as a middle-man, introducing several Hollywood stars to each other, with the aim for them to engage in sexual encounters.
Was "frequently introduced" to young gay men
"I'm not putting them down or saying they were bad people," Bowers said. "I'm merely saying what they did, like with Raymond Burr and Bob Benevides, I'm not trying to hurt anybody."
Bowers wrote about Burr, claiming that he introduced him to actor Robert Benevides, who became Raymond's life partner for 33 years, up until Burr's passing.
In a 2012 piece from LA Weekly, Benevides confirmed everything to the extent that he knew personally. He also added that Bowers "frequently introduced" young gay guys to older men like Raymond Burr.
"Scotty Bowers is the most honest person I've known, with the best memory for names and places I've ever seen," he says. "If he tells you that something happened to somebody, that's the way it was."
Raymond worked as an actor up until his death. He passed away age 76 on September 12, 1993, in Geyserville, California. Burr reportedly left his $32 million estate to Benevides. At the time of his passing, he had a net worth of around $15 million.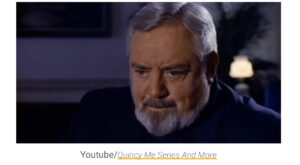 Even though Burr never married or had a family surrounding him in his last years, he created his own, very special family tree throughout his life.
"Adopted" 25 children worldwide
As reported by the Spokesman-Review in 1986, Burr "adopted" 25 children from various parts of the world during his television years. He made sure to help those that really needed it the most; Burr wrote to the children and even visited each of them personally several times.
In addition, he helped their families with anything he could, including money for medical expenses, food, school fees, as well as sending them seasonal gifts.
Moreover, Raymond sent money and gifts through the Foster Parents' Plan. The children came from such places as Vietnam, Italy, and even a remote island in Naituaba, Fiji. From that island, he brought children to America, where they continued their education and later returned.
Burr told many lies during his life. But just why did he? Well, regarding his sexuality, he believed it might have seriously hurt his career. According to his biographer, it there are three possible reasons to consider.
"One, to forge a sympathetic image for a big-screen heavy trying to soften his tough-guy façade. Two, to cover up and muddle the issue of his sexuality. And three, because it was Raymond himself who needed people to pity him," Michael Starr, the author of Hiding in Plain Sight: The Secret Life of Raymond Burr, said.
Burr became a Hollywood icon, and even though he lived a life full of lies, he became somewhat of a pioneer, inspiring others to speak out. He also made sure to help children in need, and for that, we are eternally grateful.
Please, share this article on Facebook with friends and family if you also remember Raymond Burr!