The county council can't be bothered to maintain safe roadways but they sure had a lot to say about the singer for trying.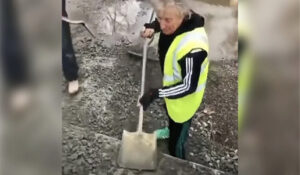 Sir Rod Stewart just can't run out of things to do.
His fans have always seen the legendary singer-songwriter in his dashing multicolored coats and his signature feather cut.
This appearance is different though.
In a video he posted on Instagram, he was seen wearing something else – a neon vest with reflectors akin to a public works employee.
The 77-year-old artist can be seen in the video with a shovel in hand.
They had cones. They had signs.
Above all, they had a truck full of gravel.
His mission was not to make another hit song but to fill in holes on the rural road of his neighborhood.
In a set of videos, Sir Rod showed the state of public works in his Harlow area.
The road is riddled with potholes.
Each cavity is filled with water, which makes the road constantly wet and muddy.
He shared his and everyone else's unpleasant experiences driving on it.
He recalled that he couldn't get his Ferrari through the hellishly uneven roads. He also said that many people get their cars banged up when they pass through.
At one point, he even saw an ambulance blow out a tire, probably because of the potholes.
"I'm repairing the street where I live because nobody has bothered to do it," he said on the video. "People are bashing their cars up."
The internet's reaction was mixed.
In coverage from 5 News, people shared how bad the road was and how it desperately needed repairs.
While some concede that he shouldn't have done it, most agree that his actions prompted immediate action from local authorities.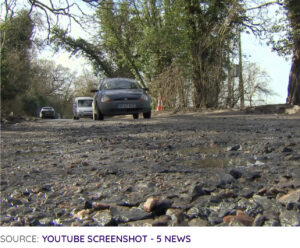 Residents and visitors who frequently use the road shared the state of the road had been like that for years and they had to endure it every time they drive.
Local council wasn't happy with Sir Rod.
The Essex County Council warned everyone not to take matters into their own hands, especially when it comes to public works.


"Repairs should be done by professionals."
They said that repairs should be done by professionals as this can ensure the road can function accordingly under the safety standards.
And they're right. They sure should be. That's kind of the point Sir Rod and other volunteers are trying to make.
This is someone's job, and it's not getting done.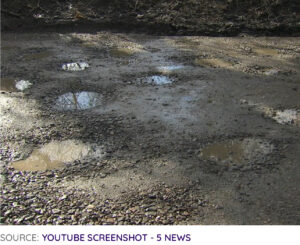 "People must always report potholes to the council and we will fix anything that's dangerous." Lee Scott, an official, said to BBC.
They also said they would be happy to meet with the singer to discuss the issue.
In the meantime, it's costing residents.
Dominic Zarian, a resident, shared he spent about $150 on car repairs when he got into an accident.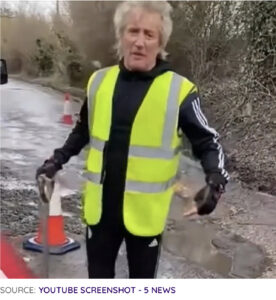 The accident was caused by a "massive crack" that he was unable to avoid.
He reported it to the authorities.
No action was taken for weeks.
The Essex County Council said that all reports were assessed but the time for repair will depend entirely on the road where the holes are.
What do you think about Sir Rod's actions?
Watch Sir Rod Stewart do for his neighbors what the county won't in the video below!
Please SHARE this with your friends and family.