If you appreciate comedy, then you are likely familiar with the name Roseanne Barr. The actress is perhaps one of the most prolific comedic actresses of her generation with an incredibly successful career until she was 'canceled.'
Roseanne Barr's hit show titled "Roseanne" after it premiered in 1988. The show was an instant success with hundreds of thousands of people tuning in to watch it.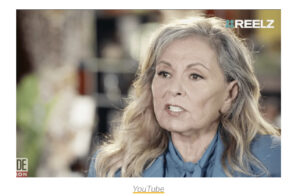 The show ended much to viewers' dismay but then was revived in the 2000s. The Roseanne revival was one of the most successful revivals of a television show in recent history. It had incredible ratings and was only going to be more successful.
We all know the actress to be a spitfire who says what's on her mind. In a tweet she has since deleted, she made racially charged comments about Obama's advisor, Valerie Jarrett.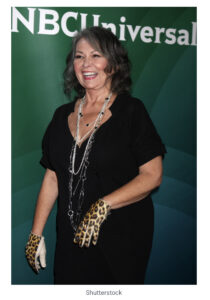 When ABC, the network airing her show's reboot asked her what her reasons for tweeting were, she simply told them she had no reason at all. She confessed that she had had an Ambien before tweeting but that was not an excuse for what she said.
Roseanne is now sharing in her documentary titled, "Roseanne: Kicked out of Hollywood," that she asked the network to let her appear on "The View" the next day and apologize for the tweet but she never received the opportunity to go on television and apologize.
Roseanne has not worked in Hollywood since 2018. But now she has another idea for a show that she thinks will be wonderful. This is the reason she is coming out with the "Roseanne: Kicked out of Hollywood" documentary, to show why she deserves a second chance in the industry.
The documentary is hosted on the Reelz website. The description for the documentary reads, "Bold, brash Roseanne Barr was a trailblazing stand up comic who rocked the comedy world in the mid-1980s and went on to become a Hollywood mega-star with her own top-rated, long running sitcom. She did it again with another hit show years later, but after a scandalous tweet her top rated comeback canceled and the comedy legend's career was derailed. Now an in depth, personal account from Roseanne herself, her boyfriend Johnny, along with celebrity and insider interviews, this candid one hour documentary special takes a raw and revealing look inside the rise, superstardom and ultimate cancel culture casualty of America's Domestic Goddess like never before in Roseanne Barr: Kicked Out of Hollywood."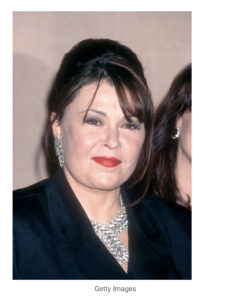 And now it seems her efforts are paying off. Roseanne is set to have her comeback stand-up comedy special air on Fox Nation in 2023. The president of Fox Nation, Jason Klarman, is incredibly excited about being able to make Roseanne's comeback possible.
Talking to the media, he said, "Roseanne is a comedy icon whose humor connects with the American audience like no other. Her ability to channel the challenges of everyday people and find the humor in it all has earned her the passionate following of millions of dedicated fans. We are thrilled to add her comedy special exclusively to the Fox Nation catalog."
Her last comedy special was in 2006 so it is exciting to think about what she will be showing us this time!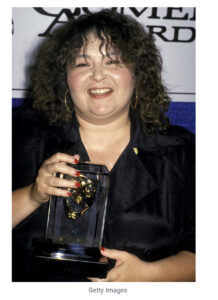 What do you think about Roseanne getting a second chance again? Tell us in the comments!
Share this article with your friends and family to see whether they are ready to see Roseanne back onto their screens and let her back into their hearts!