The actress and singer best known for her Oscar-nominated role as Major Margaret "Hot Lips" Houlihan in the 1970 movie MASH has died.
She was 84 years old and living at an assisted living facility in California when she died due to heart failure, her manager and publicist Alan Eichler confirmed to USA Today. At the time of her death she had dementia.
Her acting career spanned 60 years, appearing in Brewster McCloud, The Player, Star Trek, The Twilight Zone, The Outer Limits, and Bonanza, to name a few. She even signed a record contract at 18 years old, recording two music albums and often contributed songs to her films.
She lent her voice to many commercials and in 2013, she released her memoir Read My Lips: Stories of a Hollywood Life, describing her life and the ups and downs of the entertainment business.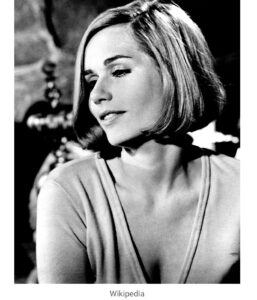 The California-born actress earned an Oscar nomination for Best Supporting Actress for her role as Houlihan in the army comedy MASH, which also starred Donald Sutherland and Elliot Gould.
In the MASH film she played an Army-head nurse who has an affair with Major Frank Burns who demands that he kiss her "hot lips" to which she responds with a growl, in a moment secretly broadcast over the camp's public address speakers.
Loretta Swit, who took over the role in the much-loved TV version of M*A*S*H, paid tribute to Kellerman, tweeting a broken heart emoji and adding the hashtags "#OG #HotLipsHoulihan."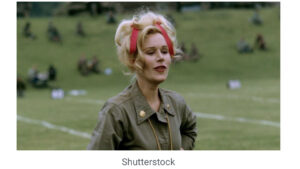 In addition to her memorable role in the MASH movie she also became something of an icon after being cast as Dr. Elizabeth Dehner in the second pilot for Star Trek, "Where No Man Has Gone Before," where she is transformed into a god-like being.
"I knew nothing about Star Trek," she admitted in Star Trek oral history, The Fifty-Year Mission. "I didn't read any of the famous science fiction writers like Ray Bradbury, and I'd been guest starring on every show in the sixties.
"I was always playing the hard-bitten drunk or beaten up, and now I'm in this outfit and wondering what the heck it was all about," she added.
Sally Kellerman was radiant and beautiful and fun and so great to work with. She played my mom on my series 'Maron.' My real mom was very flattered and a bit jealous. I'm sad she's gone. RIP pic.twitter.com/MY9HC1IVzs

— marc maron (@marcmaron) February 25, 2022
"Of course, Bill Shatner has a great sense of humor, so it was a lot of fun around him.
"One time someone came up to me and said, 'You are the reason the pilot sold' and I said, 'I always felt that was true. Of course it was me.'"
Most recently, the actress appeared on the TV series "Decker" in 2016 and IFC's "Maron," playing Marc Maron's bohemian mother Toni, from 2013 to 2016.
"Sally Kellerman was radiant and beautiful and fun and so great to work with," Maron wrote on Twitter. "My real mom was very flattered and a bit jealous. I'm sad she's gone."
May she enter heaven dancing… https://t.co/UwXkfoWJ2q pic.twitter.com/CG3eypj0c3

— Julie Klausner (@julieklausner) February 25, 2022
Her last acting role was in the dark comedy TV show "Difficult People" in 2017. The show's creator tweeted two images of Kellerman on her Twitter feed describing the late actress as "divine" and writing "May she enter heaven dancing."
Sally was married twice, first to Starsky & Hutch producer Rick Edelstein and later to producer and screenwriter Johnathan D. Krane. She adopted her niece Claire and later adopted twins with her husband Jonathan, Jack and Hannah.
Krane died of a heart attack in 2016 and Hannah died the same year. Kellerman is survived by her son, Jack Krane.
Such an incredible career which has brought so much joy to so many fans. May she rest in peace. Please share.