For five years Johnny Crawford was the child actor who brought us so much joy as Mark McCain in the classic U.S. TV show 'The Rifleman'.
Crawford made his movie debut at 3, his stage debut at 5, and was one of the original Mouseketeers of "The Mickey Mouse Club" at 9.
He got his big break, and his defining role, as the son of a widowed rancher Lucas McCain, one of TV's first single dads played by Chuck Connors, earned him an Emmy nomination when he was just 13 years old.
The father-son relationship these two had not only touched a nation of TV fans but gave viewers morality lessons that are still relevant today.
But after his tragic death in 2021, details from what went on behind the scenes were once again revealed…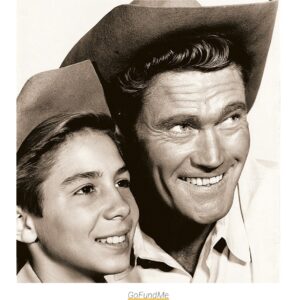 Blacklisted as a 3-year-old
Johnny Crawford was born in Los Angeles, California, United States, in 1946. He grew up in an acting family – both his older brother, Robert L. Crawford Jr, and his father, Robert Sr., worked in Hollywood.
At the age of 3, Johnny Crawford made his debut in front of the cameras. But it wasn't a success – in fact, he got blacklisted after his performance as a 3-year-old actor.
"I don't remember the picture and I wound up on the cutting room floor anyway. But I played one of a bunch of refugee children and I was in a scene where Rosalind Russel was supposed to give us all chocolate bars. I think I got blacklisted after this film because the scene had to be reshot and I refused to give back my chocolate bar for the second take," Johnny Crawford told The Miami Herald in 1973.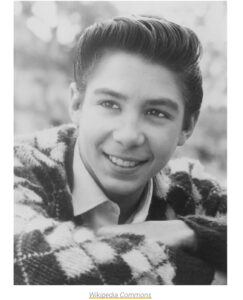 Fortunately, he got a new chance. At the age of 6, Johnny decided that he wanted to be an actor.
"My parents talked to me about it. I had the impression that it was a big decision," Johnny explained.
His first significant role came as one of The Walt Disney Company's original Mouseketeers in 1955.
"It lasted six months," Crawford told Reeling Back in 2015 and continued:
"Then they withdrew my option. They started with 24 Mouseketeers, then cut back to 18 and finally to 12."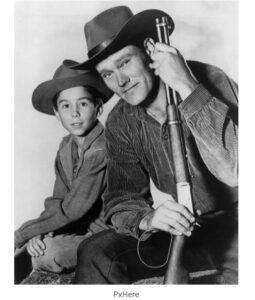 In 1958, Crawford got his big breakthrough when he was cast to the iconic TV series The Rifleman.
Johnny Crawford starred in the show set in 1880s New Mexico territory from 1958 until 1963 and has fond memories of his time on set.
"We loved doing it. The scripts were wonderful. As a result, even as a kid, I felt we were doing something special," Johnny said as per Boomer magazine.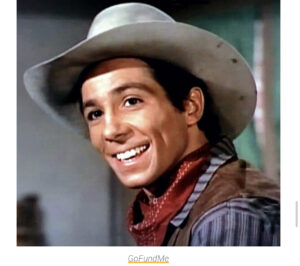 In a total of 176 half-hour episodes, Johnny Crawford portrayed Mark, the son of rancher Lucas McCain (Chuck Connors). He literally grew up on the screen and was a constant in the production, with more than 500 actors making guest appearances.
The series that was produced by Four Star Television and the Western series included a lot of action scenes. For example, Chuck Connors fires 12 shots with his Winchester rifle during the opening credits.


In hindsight, Johnny Crawford looked back on his time in The Rifleman with pleasure. Unlike many other child actors, he managed to keep his feet on the ground.
"I was always aware of the spoiled child star syndrome and I didn't want to be in that category," he said.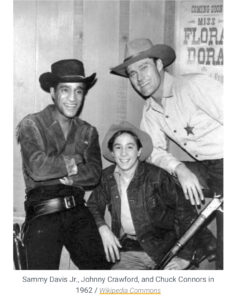 It is already known that Chuck Connors looked after the young boy and the two actors kept a close relationship off-screen when the series ended.
Actor Paul Fix, who played Marshal Micah Torrence on The Rifleman, also felt a great responsibility for Crawford.
During the filming, he became an extra father to Crawford, and he made sure that all the weapons used during the filming were secured.
According to an article in The Daily Item from 1960, Paul Fix revealed that his obsession with security around Crawford was personal.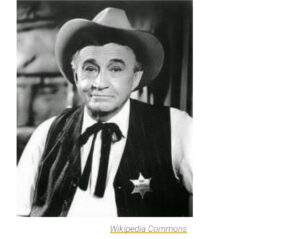 Fix himself had a near-death experience as a young boy when he played with his brother and a weapon misfired. The bullet was a hair's breadth from killing Fix; it was a miracle that he survived.
"There are pictures taken of me a few years after the accident and I'm always running away from the camera," Fix told The Daily Item in 1960. "I couldn't stand to have anything pointed at me, thinking it might shoot."
Following his starring TV role, Crawford used his skills as an expert horseman on the American rodeo circuit, served two years in the U.S. Army, and continued his acting career.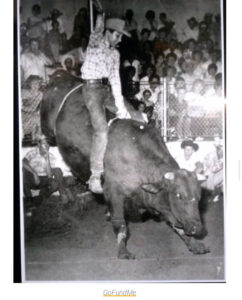 He even entered the music world recording three albums singing and playing the guitar which resulted in 8 top-ten hits.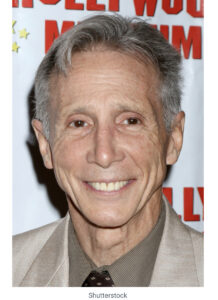 Later in life, the talented actor and musician faced the challenge of his life after being diagnosed with Alzheimer's disease.
He moved to same California assisted living community where his wife, Charlotte, is employed but his family faced mounting medical bills that they struggled to meet.
His long-time friend and actor Paul Peterson, who played Jeff Stone on 'The Donna Reed Show' launched a GoFundMe page to help raise money toward his friend's medical bills.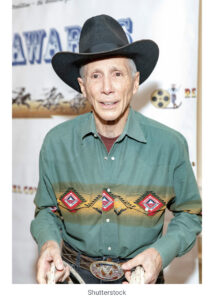 "Alzheimer's is a debilitating disease … you can tell he wants to talk but the words aren't there," Petersen told Boomer Magazine. "But he's always got a smile on his face."
Fans raised more than $70,000 with one donor writing:
"Always loved The Rifleman for showing that you can do the right thing and still be cool. Even though this show was before my time, once I saw my first show in the 80s as a kid I was hooked. Much love to you Johnny – you were always a class act."
Johnny Crawford's cause of death
Sadly, Johnny Crawford died on April 29, 2021. He was 75.
The beloved actor passed away peacefully in a personal care home after contracting COVID-19, catching pneumonia. The official death cause was Alzheimer's disease.
His high-school sweetheart Charlotte Samco, whom he married in 1995, was by his side when the actor took his last breath.
Rifleman was a good show. I watch the reruns now. RIP Johnny