Tom Jones is a legendary singer, but like many in show business, he also has a side that's not as glamorous.
Despite his decades long marriage to Linda Trenchard, Jones often had affairs with other women. While he never expressed any regret for his choices, and claimed his marriage was still intact and his son loved him, one of his affairs resulted in another child, whom he denied for 20 years.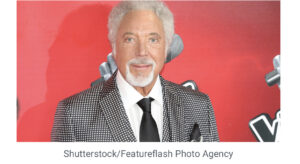 The Welsh singer began his singing career at an early age, but when he was barely a teenager he was diagnosed with tuberculosis and had to quarantine for a long time.
"I was isolated for two years. In the house, I couldn't go out," he told the BBC. "For the first year, I couldn't get out of bed. The toilet was in the garden!"
"We had this three-story house, I was on the middle floor in the backroom, 'cause that's was where I could be isolated."
Shortly after he recovered, Jones left school, became interested in a new genre of music, and had eyes for a young girl named Linda who would soon become his wife.
"I remember her playing marbles and I thought, 'My God, what great legs she's got.' She was the best-looking girl around there and we got together. It was magic," he told Radio 2.
When he was 17 years old and she was just 16, the two got married.
Shortly after their wedding, the couple welcomed their first and only son, Mark.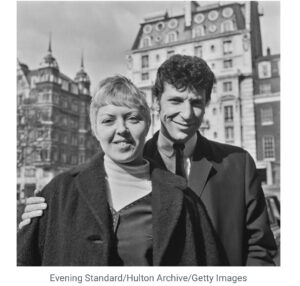 Their family grew and Jones' career began to take off. His chart-topping songs sent him on tour around the world, and while great for his career, it wasn't necessarily the best for his marriage.
"From the very beginning, he was not exactly Mr Faithful," biographer Sean Smith told Daily Mail in 2015.
During the peak of his career he admitted to sleeping with 250 women.
Despite his infidelity, he had no regrets.
"I don't regret anything. All in all, no matter what happened, my marriage is still solid, and my son still loves me. I haven't done anything bad in my life."
It's unclear if his wife on the other hand knew much about his affairs. The couple reportedly had a "don't ask" policy when he was away from home.
While almost all of the now 81-year-old singer's affairs didn't have a lasting effect, there was one that in a sense, came back to haunt him.
In 1987, Jones, then 47, had a three-day affair with model Katherine Berkery while he was on tour in the US. Berkery reportedly had no idea the singer was married.
At the age of 24, Berkery gave birth to a boy, Jonathan Berkery, in June 1988. After DNA proved Jones was Jonathan's father, Berkery took Jones to court. He was ordered to pay child support until his son's 18th birthday.
And that's all he did. He paid $2,500 a month and refused to be involved, much less acknowledge his son for 20 years. Once he was financially finished supporting his biological son, he had no contact with him.
Jonathan blamed his father's lack of support for his behavior as a child.
"I was very angry. My anger boiled over in school – I fought every kid and rebelled constantly," he said. "I lost count of the times I changed schools. I needed a father figure. I leaned towards older bad guys."
"I tried to numb the pain with drugs – I've been smoking weed since I was 16 and I progressed to prescription pills, then ecstasy and cocaine."
"I was never a heavy drug user. I just dabbled. But when I was selling drugs I wasn't really using. I bought two pistols. I called them The Brothers and wore them in shoulder holsters," Jonathan said, according to the Daily Mail.
It wasn't until 2008 that Jones commented on Jonathan, a musician who struggled with drug addiction and homelessness throughout his life.
"It wasn't something I had planned," he said. "If I had planned it, I would have done something more than just financially. But it wasn't. I just fell for it. I just fell for the seduction."
"My feelings for him are conflicted – he is my biological father but he has never been a dad. I am not sure whether we could ever have a relationship now," Jonathan has said.
My opinion on Sir Tom Jones has changed a bit after learning this. How can someone do that to a child they fathered?