We all drop or misplace things from time to time. It seems my entire life is one long series of journeys to find something I've lost.
Of course, it's not always easy to find something if you've dropped it outside of your house. When that happens, it's often a case of hoping that someone else will be kind enough to see it and return it to you.
When Makhia and Makyla Vincent, 14-year-old twin sisters from Detroit, were on their way to school one day, they were keen enough to spot a wallet in the snow.
??????Makhia & Makyla Vincent are the epitome of #BlackExcellence. They found the wallet of a disabled veteran. Their grandfather was a veteran and they wanted to make sure it was returned to Marc Walsh #BlackGirlMagic https://t.co/lOr3VMZq77

— ure_too_close (@ure_too_close) January 15, 2019
Inside were several credit cards and hundreds of dollars in cash. The twins also found a military ID and instantly knew what they needed to do.
It transpired the twins' grandfather is also a veteran. Makyla explained to WJBK: "I would hate if that was my granddad and that happened to him, so I knew we had to return it."
The wallet actually belonged to Marc Walsh, a disabled veteran of the Marine Corps who had lost his wallet on the way home from the grocery store.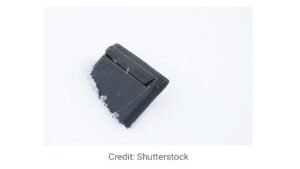 Marc didn't even realize he'd dropped the wallet until it was too late to do anything about it. He'd lost his cash and his cards; a bitter blow given that he was struggling to find work.
Fortunately, two young heroes were about to deliver him a nice surprise. Makhia and Makyla tracked down Marc's home address and held the wallet up to his home security camera before leaving it on his front step. Marc hadn't been home at the time, but the twins made sure he got his wallet back.
Marc's roommate alerted him to the fact that the missing wallet had been placed on their porch, and so the pair checked the security system. On it, they saw first-hand the twins' generous acts.
WJBK heard Marc's story and arranged a meeting between him and the sisters who had returned his wallet. He was able to let them know just how much the gesture meant to him, as well as pay them back with a gesture of his own.
What a fantastic story, and one that goes some way to restoring lost faith in humanity.
Thank you, Makhia and Makyla, for your kind act that no doubt meant so much to Marc.
Share this story so it gets the attention it deserves on social media.