You can't think of 80s TV shows without thinking of Tom Selleck.
Unless I missed it, I don't think he has ever made a film he couldn't share with his family or mine. And yet, he is respected by his peers and loved by many and I am greatful to be among his many fans.
Tom shot to fame playing Hawaii-based private detective "Magnum P.I." not only attracting a legion of fans but prompting men all over the world to grow a mustache.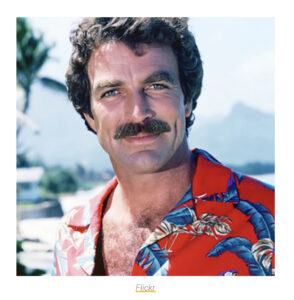 For those not old enough to remember the hit TV show others may know him as Monica 's boyfriend, Dr. Richard Burke, on "Friends," or, more recently, as Police Commissioner Frank Reagan on the TV series "Blue Bloods."
But while he's had his share of movie and TV stardom the 75-year-old knows when to take a break and credits his successful marriage and happy homelife to knowing when to stop.
"It's important to nurture your marriage," he told People.
"I think wanting time away from work has been good for that."
Selleck married second wife Jillie Joan Mack in 1987 and the two have a daughter together. But before that, Tom Selleck had to deal with a lot of rumors.
"They said I was gay for a while, which just wasn't going to happen," he said.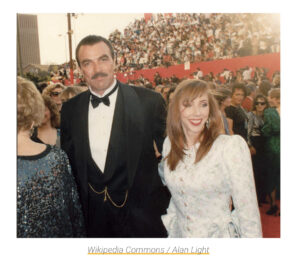 It was while Selleck was filming spy movie Lassiter that he spotted Jillie and was immediately smitten.
At the time the then 38-year-old Selleck was divorced from first wife Jacqueline Ray and recently split from actress Mimi Rogers when he went to watch the West End production of "Cats" and spotted the British actress.
But one showing wasn't enough and he kept returning to watch it over again.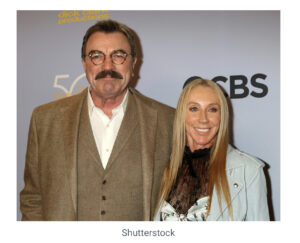 "He kept telling me how great 'Cats' was," his co-star Jane Seymour told People.
"I thought it was good, but I couldn't see going back a dozen times."
The then 25-year-old actress was playing the role of Rumpleteazer and one dinner date with the American TV star and their fate was sealed.
As soon as Jillie's contract with the musical ended, she moved to Hawaii, where Selleck was based filming the TV show "Magnum P.I."
They married in a secret ceremony in 1987 and the pair are still going strong. They credit their successful relationship with the privacy they manage to hold onto and the breaks they take from work to be together.
In 1988 the couple had a baby girl and moved to a ranch in California where they still live today. Selleck quit his day job playing the famous detective and put his career on hold so he could spend more time with his family.
In doing so the couple were able to raise their daughter Hannah away from the spotlight and today the 31-year-old is a professional equestrian.
"We don't do anything or make any decisions without consulting each other," Tom Selleck said when his daughter was 10.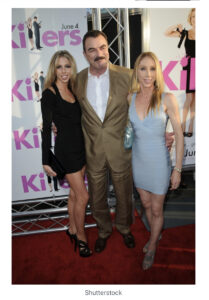 "And if one of us makes a decision involving Hannah, the other parent completely supports that position, even if you disagree."
Eventually, father and daughter opened a boutique breeding stable in Hidden Valley.
"My dad encouraged it a lot. He liked the idea of developing the babies and developing young horses, so he was a big supporter of this idea," Hannah told the Hollywood Reporter.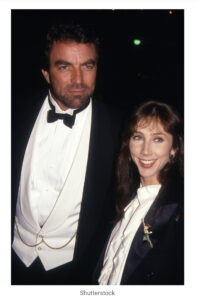 "We want to show that we can produce the horses in the States, having them on the ground as foals and bringing them up through the young horse classes," she told Sidelines.
When he's not spending time with his family Selleck, now 75 years old, enjoys watching ice hockey games and spending time on his ranch.
"I do grunt work and I make the rounds," Selleck told USA Today, "I like watching things grow. It's a retreat."
That's why Tom Selleck is one of my favorite actors. He beautiful inside and out! We definitely need many more celebrities with Tom's values!
For the Hollywood couples that survive the fame, it seems no amount of stardom can distract them from what's really important: family. It's an important lesson for us all.
Please share.