This story was published following reports of Tony Dow's death based on a release from his management team. However, his family has since clarified that the actor is still alive, but in his "last hours."
"This is a difficult time," son Christopher Dow told Fox News Digital. "Yes, he is still alive, but in his last hours; under hospice care."
The actor's wife Lauren Dow told Eyewitness News that she had "inferred" that the actor had passed away to people close to her, but it was a "miscommunication."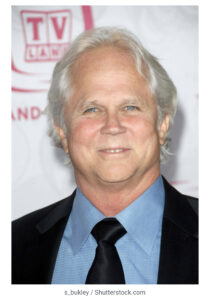 Dow announced in May that he had been diagnosed with cancer.
"He is approaching this reality so bravely, but it is truly heartbreaking," his wife Lauren Shulkind wrote in a Facebook post.
https://twitter.com/Variety/status/1551964334393278464
'Leave it to Beaver'
Born April 13, 1945 in Hollywood, Dow became a star at a young age after being cast in one of the most successful and enduring sitcoms of its era, Leave It to Beaver.
Dow played Wally Cleaver, the All-American older brother of protagonist Theodore "Beaver" Cleaver (played by Jerry Mathers) and son of Ward and June Cleaver.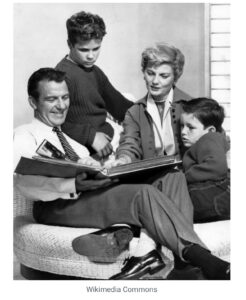 "Wally is the perfect big brother," Mathers said in a 2006 interview with the Television Academy Foundation. "He's the champion basketball player, football player. He does everything right. He's a huge letterman. He gets A's on all his papers. Everyone loves him."
According to the Washington Post, Dow didn't originally have any aspirations to be an actor, instead focusing on athletics, but a friend asked him to accompany him to an audition for a TV series called Johnny Wildlife, and Dow ended up being cast.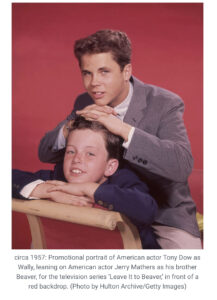 According to TV Land, he was cast on Leave it to Beaver a year later in a "casting cattle call," landing what would become his defining role at 13.
Leave It to Beaver is remembered as a wholesome, idealized version of 1950s American life. In the series, Wally Cleaver is a responsible All-American boy, often dealing with ordinary teenage problems like dating and giving advice to his more trouble-prone little brother, the Beaver.
"It was a fun time, a good show and unique in that it looked at the world through a child's point of view," Dow told Boomer Magazine in 2014. "Jerry [Mathers] was amazing. That first year all the shows [storylines] were from [the writers'] kids' experiences."
While not a huge ratings success, Leave It to Beaver has remained popular in syndication for decades and is regarded as a classic TV series. It ran from 1957 to 1963. By the end of the series, Wally is about to enter college.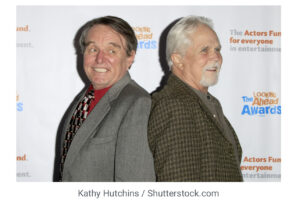 After 'Beaver'
Dow never found another major role, but acted steadily in guest starring roles in TV series, including Adam-12, Love American Style, The Mod Squad and Emergency! From 1965 to 1968, he served in the US National Guard.
Like many former child stars, he could never shake the role that made him famous, but Dow had no problem returning to Leave It to Beaver when the occasion arose. He reprised the role of Wally Cleaver in the 1983 TV movie Still the Beaver, which led to the revival series The New Leave It to Beaver which ran for four seasons.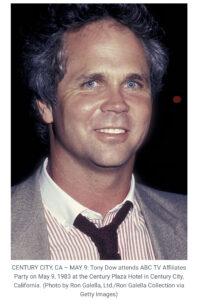 While many critics saw Beaver as a relic of the '50s, Dow defended the show's focus on wholesome storytelling.
"When I see a show about drugs, it can be an interesting story and I can get involved, but it doesn't have the same kind of identification as when Beaver took his father's electric drill and made a hole in the garage door," Mr. Dow told the Houston Chronicle in 1988. "Those kind of stories are what make up real life, and growing up from child to adulthood. People say the show is milk and cookies, but I disagree. I think it's the essence of growing up."
The Beaver revival also launched a second career for Dow: directing. After directing episodes of The New Leave it to Beaver, Dow directed episodes of Babylon 5, Star Trek: Deep Space Nine, and Coach, among other series.