Two young boys in Talty, Kaufman County, Texas, were forced to fend for themselves at home and survive for days after their mother passed away last year.
As per tragic reports, school staff at the Forney Independent School District, where the brothers attend, grew concerned when the boys missed a number of consecutive days without word.
Given that the school hadn't heard anything from their mother, they decided the matter needed to be investigated, and so notified the police.
Kaufman County children found alone after 71-year-old mother dies https://t.co/HFY9tZO5cH

— @Fotogem (@fotogem) September 29, 2020
Officers arrived at the home of 71-year-old Connie Taylor, who was in the process of adopting the two brothers, and one of the boys opened the front door and pointed to Connie's lifeless body on the floor.
The boys said that Connie, who had been their full-time foster mom, had passed out and wouldn't wake up. They couldn't call for help because her cellphone was locked.
Sadly, it turned out that Connie hadn't simply passed out; she had passed away. The two young brothers had been afraid to venture out of the house because they didn't know their neighbors, so they'd been fending for themselves inside of the home for days.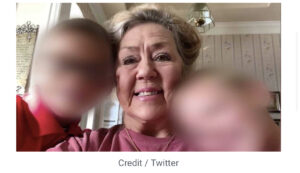 Local police in Talty hailed teachers at the boys' school, as without their instincts the situation could have become even worse.
Forney ISD Spokesperson Kristen Zastoupil said: "They knew something was not right. They are used to communicating with this parent. And so when they didn't get a response, they knew something was off."
Police believe Taylor died of natural causes, and no foul play was suspected.
My heart goes out to these two boys. Thank God they were found in time.
Rest in peace, Connie! Please share this article to pay your respects.