A man is facing sex crime charges after reportedly being set on fire by his wife after she blamed him of assaulting their little stepdaughter.
Tatanysha Hedman, 40, is accused of dousing her husband in gasoline while he slept before lighting him on fire at their residence in Renton, Washington state, in the United States.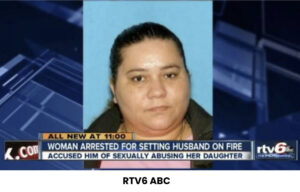 Her husband, Vincent Phillips, 52, escaped the apartment and went to a Skyway convenience store.
He was seen on security camera footage walking inside the business and yelling, "I'm on fire!"
Customers stood there seeing him fall to his knees. He continued yelling, "Help me!"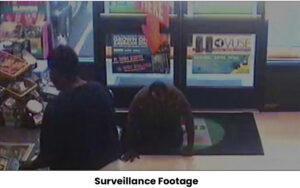 Hedman, 40, was subsequently arrested and claimed by cops she lit Phillips on fire since he supposedly abused her stepdaughter, a seven-year-old girl.
She stated she did it because shooting him "was too sweet."
Phillips is being nursed for serious burns and is now facing first-degree child molestation charges, while Hedman is still in jail facing attack and fire accusations.