Natalie Simms will struggle to forget the humiliation she faced when a female cop went too far in the name of doing a thorough search.
At a time when an increasing number of incidents coming to light seem to paint the men and women in uniform in a bad light, the case of Natalie having to go through the horrifying experience of being violated in public only makes it worse.
Living in San Antonio, Texas, Natalie, a woman in her late 30s, was doing nothing out of the ordinary the day the incident happened. She had parked her car at a street and was waiting on a curb at the other side, minding her own business and speaking over the phone with someone, as reported by Insider.
Out of nowhere, the cops walked up to her after they reportedly suspected her of carrying illegal drugs on her person. Natalie, unwilling to clash with the law enforcement, agreed to comply and let them search her and her car. They found nothing but told her that she couldn't be let go until a female officer checked her thoroughly. This is when detective Mara Wilson stepped in to do a full body search on Natalie, according to the court documents that were filed.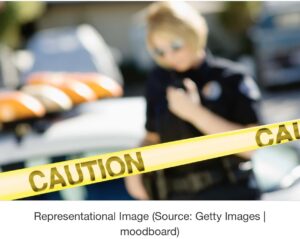 "Do you have anything on you?" Mara was heard asking Natalie, according to the transcript of the dash-cam footage.
Natalie replied, "No, ma'am, nothing."
At the time of the search being conducted, it was reported that Mara didn't have a warrant. The detective then asked Natalie to pull her shorts down right in public while other cars were passing by.
"Spread your legs," Mara told Natalie as she conducted a vaginal-cavity search.
"Do you have anything down here before I reach down here?"
Natalie was shocked as she started to realize what the officer was about to do. "Officer Wilson intended to reach down into Natalie's pants and made contact with her pubic hair and vagina," read the lawsuit.
It was reported that Natalie told Mara that she was on her period, after which the lawsuit said that Mara allegedly lied to Natalie, saying that was just going to have "look." However, Mara then went on to pull "open Natalie's pants and underwear" while there were five other male officers watching the entire incident unfold.
Even though Mara that Natalie was on her period, she found her tampon string while searching her. And the officer decided to pull the string, "knowing that Natalie was on her period."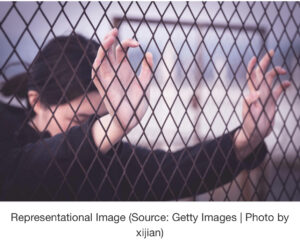 "Natalie had not consented to such a search, seizure, and/or use of force," the suit said. Yet, she was subjected to the horrifying moment of having her tampon pulled out in front of others, right in public.
"Is that a tampon?" Mara asked.
"It's full of blood, right?" replied Natalie, who was in utter shock by what happened. "Why would you do that?"
Mara said, "I don't know. It looked like it had stuff in there."
Natalie told the officer over and over again that she had no contraband with her and requested to be taken to the police station. However, Mara ignored her pleas. The lawsuit also said, "She decided at one point to run her fingers along Natalie's vaginal lips" and even said, "you're very hairy."
Natalie was said to have continued to protest what the officer was doing, saying, "But, Miss, this is like in public. Come on now. You already pulled the tampon out."
"Yeah, I know, but turn around," Mara replied. The detective paid no heed and then asked Natalie to turn around and once again, spread her legs, according to the lawsuit.
Finally, after the police officers found nothing on her, they allowed her to leave.
After the incident of "blatant violation" took place in August 2016, Natalie went on to file a lawsuit against the San Antonio detective.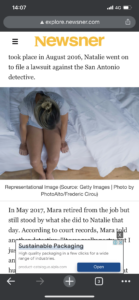 In May 2017, Mara retired from the job but still stood by what she did to Natalie that day. According to court records, Mara told another detective. "It was really nasty, but I just wanted to make sure there wasn't anything in there." Her defense for the humiliating act was: "you don't know what they have. I mean, they stick all kinds of stuff."
Natalie's attorney, Dean Malone said, "Natalie suffered through a shocking display of what can occur when police power is unchecked. Natalie was humiliated and degraded as a result of the police officer's actions. We intend to seek full damages available under the law and look forward to presenting Natalie's horrible experience to a jury," as reported by News 4 San Antonio.
In October, 2019, it was reported by Texas Public Radio that Natalie was given a settlement of $205,000 for the violation that according to the suit, "resulted in significant and lasting harm."