Trigger warning: This story might cause distress to some.
It's not unusual to hear some crazy stories coming out of parties but this one might easily take one of the top spots.
In the city of Ryazan in Russia, a woman who was identified as Yulia did something heinous that would make anyone stop dead in their tracks. The young pregnant woman reportedly started having contractions when she was in the middle of a booze party with her friends, according to The Sun.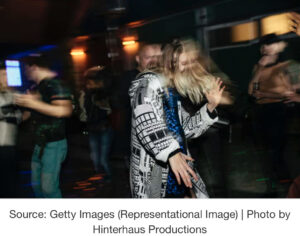 The woman, who was 31 when the incident was reported in 2019, is also said to have been a mother of two at the time. It was reported that when it was time to give birth, she locked herself in a bathroom and gave birth to her baby while she was seated on the toilet seat.
"She [Yulia] did not even have to cut the umbilical cord as it had fallen off on its own. It is possible that alcohol relaxed her muscles and the delivery was fast and easy," said Aleksandr Sanferov, a spokesman for the Russian Investigative Committee.
The mother-of-two then kept her baby in a trash bag and left it in a dumpster.
It was also alleged that Yulia then got back to the flat and resumed partying with her friends. For about two hours, the baby boy remained in the dumpster until his cries were heard by a woman passing by. Emergency services were informed and the baby was found naked and covered in blood.
Immediately, the baby was taken to the intensive care unit. Having spent the first couple of hours into this world in extremely cold temperature, the little one's body temperature was about 75.2°F (24°C). Having reached the hospital in a severely life-threatening condition, the baby was diagnosed with hypothermia and his organs were reported to have started shutting down.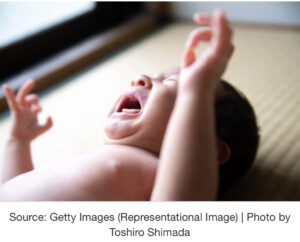 "Doctors did everything possible to save the baby's life," said one of the officials.
When the police found Yulia, she was still partying with her friends; they even found blood in the toilet as well as the bathroom upon searching her apartment. The mother, who worked as a street cleaner, admitted to the police that she dumped her newborn baby so that she could carry on partying with her pals.
"She did not tell her friends about the baby and just continued partying after getting rid of it," Aleksandr Sanferov said.
At the time, it was also reported that if Yulia was found guilty, she would be facing five years in prison and would lose parental rights over her other two children.