It just goes to show that you do not have to do much to be a hero! This woman saved a child's life even though she did not have to step into the situation…
Christine King of Bensalem in Bucks County was on her way to work, driving on her usual route of Cottman Avenue, when she spotted something disturbing. She saw a man who was threatening to throw a child off the overpass.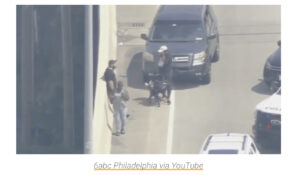 Unlike most people on that route, she did not just pass by. She decided to stop and intervene. I couldn't just pass after I saw the baby. And after I seen him trying to throw the baby over, I couldn't let it go," she said.
She explained that she had no second thoughts when it came to safeguarding the baby's life, even if it meant potentially exposing herself to harm in the process.
She recounts the experience, saying, 'Give me the baby.' And I put my hand around the baby to pull the baby from him while she was trying to pull the baby too, and I said, 'Give me the baby.' He said, 'Get off my baby, I will shoot you. I will shoot you.'"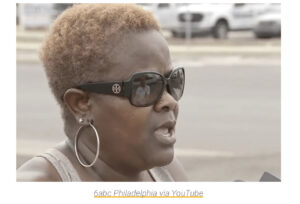 The mother of the child was frantic as well. The man was her ex-boyfriend and was threatening her child.
The mother had the presence of mind to remove the ex-boyfriend's gun from his pocket when he was distracted so he would not be able to shoot anyone as he was threatening to do.
"She went behind him, he was shaking so he didn't know she was in his pocket, and that's when she grabbed the gun out of his pocket. That's when she put it in her pocket," King explained.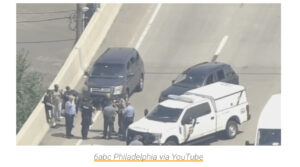 King says the woman was kindly trying to reason with her ex-boyfriend to hand her the baby back but he was not open to reason. The police then arrived on the scene, upon which, he handed over the child back so it could be with his mother.
King says the man resisted arrest. Officials took the investigation to the nearby parking lot off Bleigh Avenue and off of the overpass.
The child was checked by medical professionals in an ambulance and appeared to seem unharmed.
Details from the incident have not been provided and the investigation into the matter is still ongoing.
Thank goodness for people like Christine King, good samaritans who are selfless enough to help strangers.
Share Christine's act of bravery with your friends and family to inspire them!